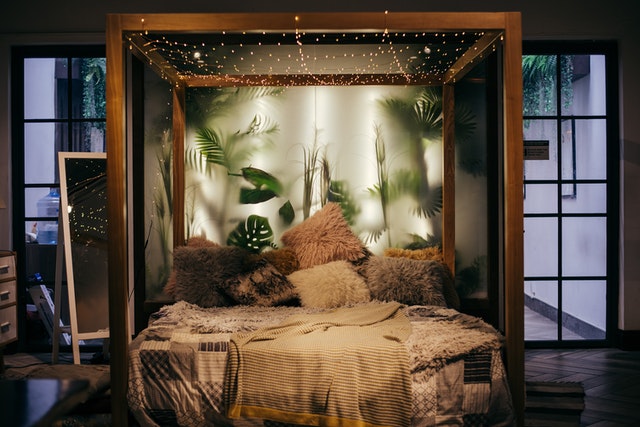 Do you want to give some modern look to your exciting bedroom? Or looking for some modern bedroom decoration ideas then you are on the right page. Because we will provide you with some best ideas for a modern bedroom.
A bedroom must be beautiful because every beautiful thing has the power to promote a good mood and positive vibes. This is also said by the Association for Psychological science reports. They believe that most people feel like their emotional well-being is influenced by a room's ambience.
And, your bedroom is a place where you take rest and decompress yourself. So, it should be beautiful and be designed to help you to do that. And a modern bedroom design must promote a positive mood and relaxing feel.
Every bedroom reflects your style, that's why choose the right colors, materials, patterns and right lights to revamp your bedroom. Further in this article, we will provide you with some best modern bedroom decoration tips. Have a look:
Modern bedroom decoration tips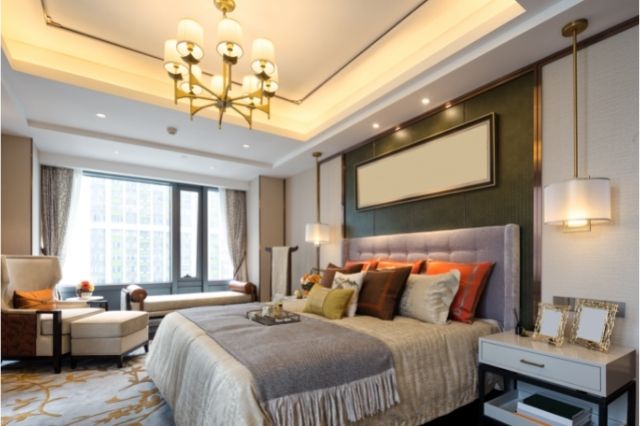 Modern or designer bedrooms belong to too cold and simple. For this reason, some youngsters don't like this style. So, to avoid this problem, try to add some incorporated elements in the bedroom. It will help to promote better sleep and comfort.
You can add some soft lights, plush bedding, and a comfortable mattress to your bedroom. Simple, clean, and functional are the main elements of modern style. To know more tips, read ahead.
Go for a Modern Color Schemes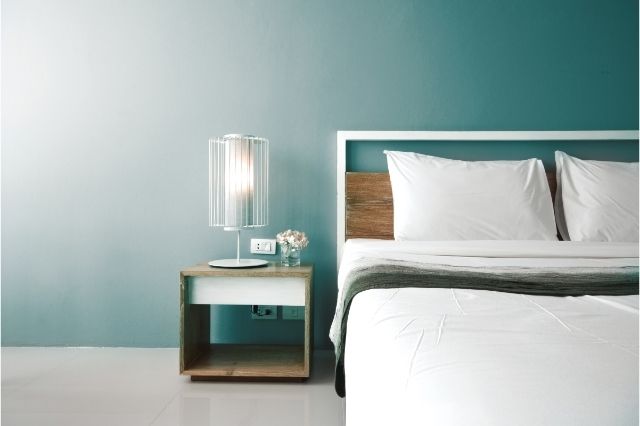 To make a modern bedroom, you should choose some modern colors for the interiors. You can go for such as brown, cream, tan, black, grey, and white. These all are some neutral colors and it looks good in the bedroom.
After choosing the theme color, you can add a beautiful contrast carpet or rug in your bedroom.
Place a beautiful lamp on the side table of your bed. It will look crisp and beautiful. You can hang a colorful painting on the wall of your bedroom to add some more colors to that.
Form Follows Function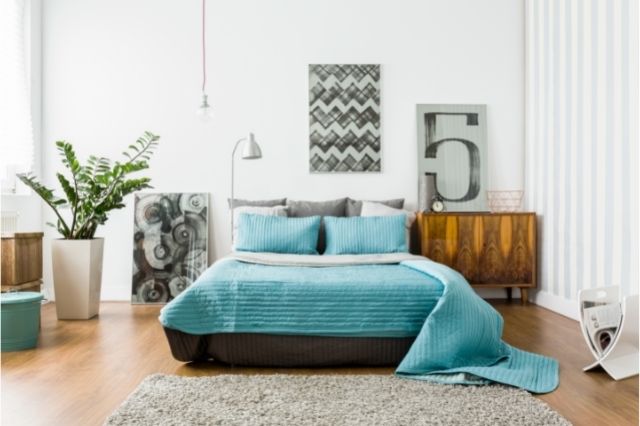 Nowadays, architects embraced the concept of 'form follows function. The meaning of this concept is that the most important furniture or space is its intended use, besides its appearance.
It means, your space should be freer without unnecessary adornment. You should use clean lines for your bed and there must be plenty of open space in the bedroom.
So, if you want a modern bedroom then keep it simple but attractive. Add only essential components for this look, don't overstuff it with a lot of furniture.
Natural Materials
The modern concept embraces natural materials, mainly wood and stone. To make a modern bedroom, you should go for wooden flooring, panel wall, cupboards, and even the ceiling.
You can keep a beautiful green plant in an attractive pot in the bedroom. That will purify the air of your room and will bring some more natural look as well in the space.
Natural light is another essential part of any modern look. So, don't forget about it while designing a bedroom.
Spotlight on Art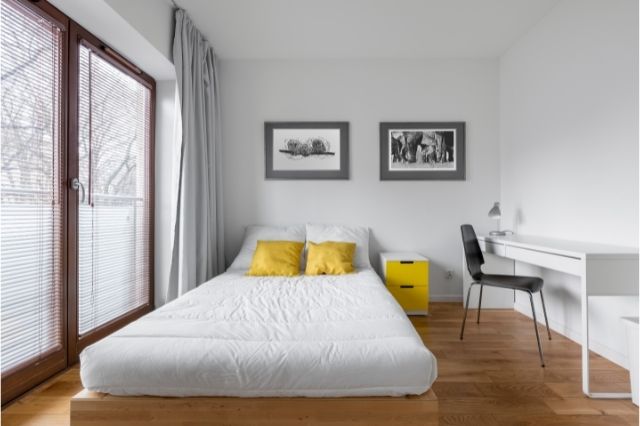 A beautiful art painting or any art piece can add some special feature to a modern bedroom. You can spotlight artwork in the bedroom, especially large paintings, or prints on the wall.
You can make any texture design on the behind wall of your bed to highlight that.
Incorporate All Elements of Modernism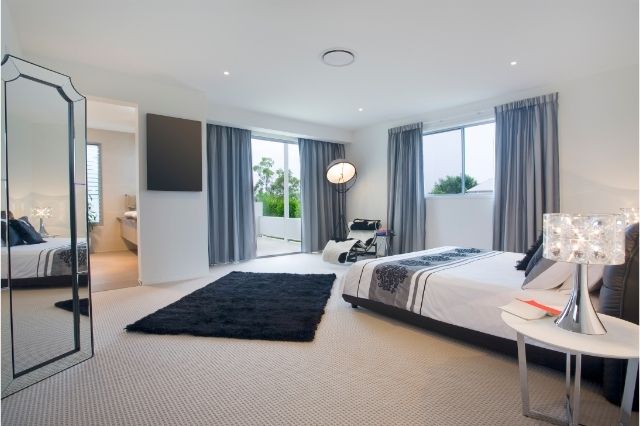 New designers or architects are adding some architectural elements to the modern bedroom. They suggesting to use clean lines and shapes, lots of natural light and many other simple accents.
Platform beds are a common sight in the term of modern design. So, you should go for that kind of bed for your bedroom.
These all things are making a bedroom beautiful and give you warm and calm feelings. You can keep vases and can make bookshelves in your bedroom too. The motive of decoration should be simple, open, and functional in the bedroom.
Recessed Lighting and Glass to Add Light and Space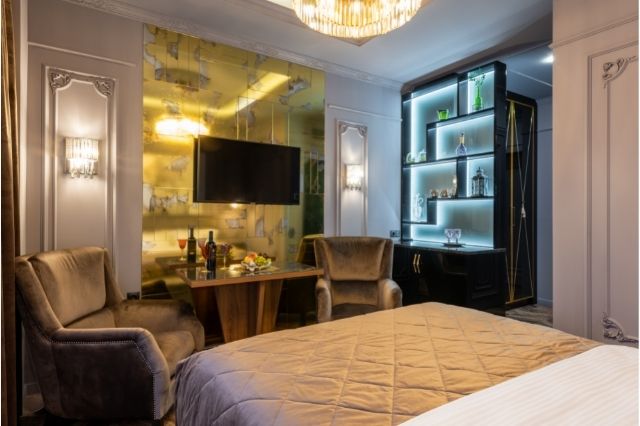 In the modern bedroom, designers are using recessed lighting within the ceiling to create more space and light.
Recessed lights and glass will enhance the beauty of your bedroom. If your bedroom has a window then use a glass door for that. These doors will not interrupt natural light to come in and will look good as well.
To cover that window, can choose any designer blinds or beautiful curtains. They will provide you with privacy without blocking the sunlight. An open and airy vibe will add a clean and simple appearance to your room.
Use Color as a Focal Point
You should consider color scheme first when decorating your bedroom. Choosing the right color can be complicated and frightening. Because once you choose the color then you have to live with that color for a while.
In modern terms, you can go with any color, hue, or shade. But try to be selective with the color sections. Any bright accent color will keep it from being lifeless. You can use any favorite color of your choice to make it lively.
Or you can spread there a lively rug to spark up your bedroom.
Polished Surfaces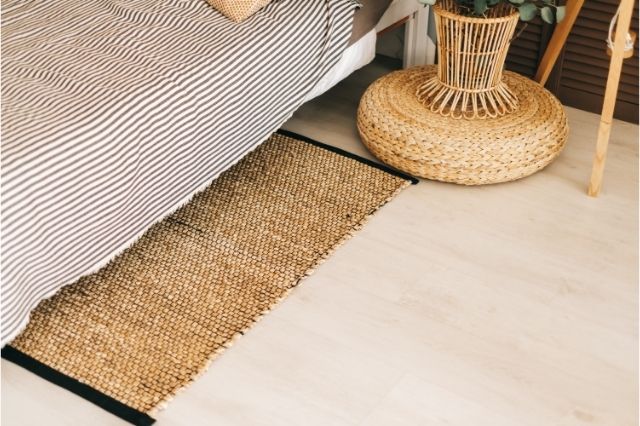 The surfaces of a modern room should be smooth and shiny. So, you can go with polished floors or highly polished furniture with accents of metal and glass. It should be chrome if you go with metal.
It will look clean and gives you a modern vibe as well.
Minimalist Primary Bedroom
It means that modern design emphasizes a very clean and simple look without a lot of decoration. Less is more is a decorating philosophy in modern design.
But you can add any colorful painting or any special item to add a spark of color to your bedroom. Even a beautiful vase will work beautifully there.
Conclusion
The soft colors, beautiful and simple lines, and lack of clutter give the modern look to your bedroom. I hope these all tips will help you in decorating your modern bedroom.