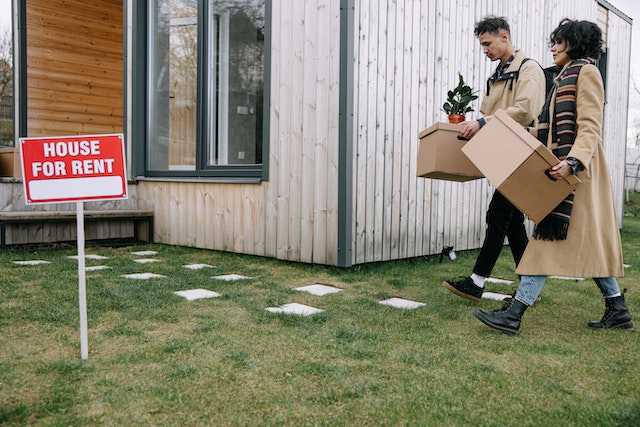 When you're moving, it's important to consider all the factors that go into the process. It may seem easy and straightforward, but many details can make the whole ordeal more complex than you think. For example, when looking at moving companies and their quotes, you'll want to factor in hidden costs.
Door-to-Door Delivery:
This service is offered by most moving companies that allow them to deliver your belongings directly to your new home rather than making multiple stops to drop off each item in your possession. It's offered as an optional service with many movers because it costs extra money, usually around $100-$200 per hour of travel time, on top of the flat rate of your move.
A Fuel Surcharge:
Not all movers charge one, but many do, and it can add a significant amount to your final bill. This is likely to be especially true if you have a very large move. The more miles your things travel and the more boxes they're packed into, the more fuel will be used, and thus the more it'll cost you.
Special Equipment:
If you're moving across the country or overseas, your new home won't have everything you want. Your movers will need to bring special equipment to ensure that everything gets where it needs to go without being damaged. This could include dollies, furniture pads, and other tools to help ensure your belongings reach their destination safely and in good condition.
Per Diem Charges:
Per diem charges are daily expenses charged by movers based on how long it takes them to complete your move. For example, if it takes them two days to complete your move instead of one day, they'll charge more per day because they're working longer hours.
Late-Fee Charges:
Many companies charge late fees if you fail to pay by the due date specified on your contract. Some will even charge interest if you're late making payments. For example, the company could add interest charges if your contract requires payment within 10 days after delivery, but you don't make a payment until 15 days after delivery.
Specialty Services:
Some moving companies offer special services such as packing and unpacking, appliance removal or assembly, loading and unloading of items from the truck, and more. These services may not be included in the moving quotes you receive from the company. This can add up quickly, so asking about them before accepting their quote is important, so you don't get surprised by an additional bill later.
Key Takeaway
Although you can hire movers to do the labor of moving, you'll also need to be prepared for some costs that aren't as obvious. If your stuff is particularly heavy or awkwardly sized, you may need to rent a truck. If there are stairs in your new place, you may need to hire additional movers to carry things up the steps. And if any of your stuff is fragile, it's especially important to request a company that provides appropriate padding and packaging. Even if the initial quote seems reasonable, it's worth asking about hidden costs like these to prepare you for anything that could come up during the move.