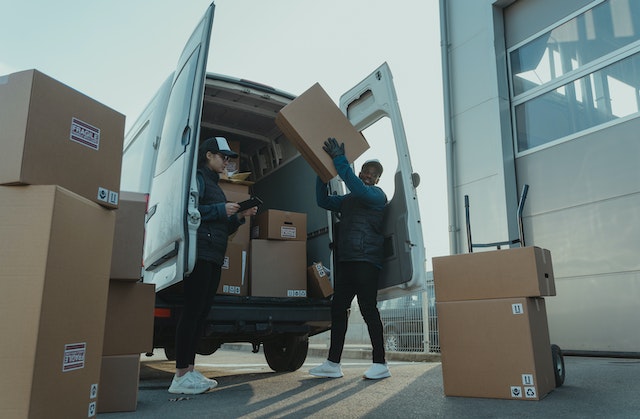 Moving doesn't have to be stressful and disastrous, as most people presume. There are many ways you can ease your move and make it more exciting. Professional movers have listed simple and practical ways you can incorporate to make the move stress free and great. This article will explore expert moving tips from professional movers.
Book Professional sEarly
One trick to ensure your move goes as planned is booking professionals early. You can consider contacting a moving company such as Rodi Cargo early to make the necessary arrangement. Additionally, you can contact other professionals, such as painters and cleaners, to ensure they will be available on the scheduled day.
Use The Right Boxes
Look for boxes that fit your items, such as small boxes for packing books and heavy items. You can use the large boxes to pack linens and pillows.
Avoid Mixing Items From Different Rooms
Avoid mixing items from different rooms, as this will make it difficult when packing them. Look for different packing boxes for the different rooms.
Label Each Box with a Description of the Items it Contains
You often get confused in your new home when you don't know which box belongs to which room. Ensure you label each box when packing to make it easy for movers to know where each box belongs. This will make the unpacking and settling easier.
Pack Kitchen Appliances In Order
The kitchen appliances are very critical and require careful packing. You can ask movers to help you pack the items or consider learning how to pack each item to avoid damage. Use a box with cardboard to pack glasses. You can consider packing the cups together in dish-barrel boxes.
Ensure You Charge Your Phone
When moving, you must ensure your phone is fully charged to avoid inconveniences in communication with the movers and other crucial arrangements.
Have a Utility Schedule for Your New Place
Once you have finalized your move, contact utility providers to schedule services at your new home. This will help you settle faster without any stress.
Have Essentials With You 
When moving, you need to pack a bag with essentials such as a change of clothes, medications, and paperwork. It will help for easy retrieval as you don't have to unpack everything on the same day you move.
Create a Moving Folder
Creating a moving folder will ensure no task is left unattended and everything is set during your move.
Start Packing In Advance
Immediately you plan to move, start packing. Start with items you don't often use to reduce the workload.
Get Rid of Things
You must get rid of everything you no longer need, such as clothes, to avoid carrying unnecessary items to your new home.
Know How to Pack Artwork
Art is expensive, and you need to handle it with care. Ask the movers to provide you with special crafting to pack your artwork.
Ensure You Tape Your Boxes Well
Close the bottom and tops of your boxes with tape to avoid things from dropping. This helps strengthen the boxes to handle heavy items.
Avoid Leaving Spaces in the Box
It's important to ensure no empty space is left on the boxes as it will create movements. To fill the space, you can use packing paper, towels, or clothing.
Start Packing the Heavier Items at The Bottom
If you are loading the truck, pack the heaviest boxes first towards the front of the car.
Wrapping Up:
The above are tips from professional movers that you need to consider when moving. Contact an experienced moving company and organize your items well.