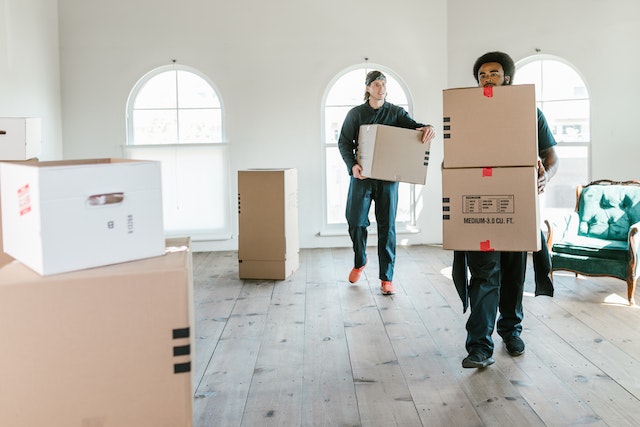 Moving can be excruciating, especially if you have to juggle work and taking care of your family. Packing your whole life and moving it to another new place is not easy. A lot will happen on the way, but with the proper knowledge and help, it is easy to overcome the hurdles. Moving companies like Rodi Cargo make things easy for people who are relocating. They also provide advice and recommendations on how you can make moving stress-free. So, here are simple tips from the experts on making moving easier.
Start It Early
The secret to avoiding stress when moving is starting the process early. Unless you will be relocating on short notice, beginning the moving process months before moving day is advisable. Starting early will ensure you gather all the packing supplies you need. It also gives you time to purge and relax. Remember, eating healthy and getting good sleep should be part of the process. However, that may not be possible if you are running against time. So, start early to give yourself enough time for everything.
Organize Your Packing
The moment you realize you will be moving is when you need to purge your house and remove everything you no longer need. For example, will you use the skateboard you have never used since high school? You can discard non-essential items accumulating dust in the house to lighten the load, and go to the new place with the necessary things only. So, organize your packing by sorting out the items first. Go room by room and remove the items you can donate, sell or throw away.
Make a List
Moving without a plan will only make things difficult. So, the best way to organize everything is to list the items left after purging. A moving checklist should have all your items, starting from the most important ones. You can make the list room by room and set a deadline alongside the stuff. It will help you spread out your time well and get everything ready before moving day.
Hire Movers for Easier Moving
If you have enough money to hire movers, do it. It is the best option if you want to move easily. The best thing about hiring a moving company is that they handle all the complicated jobs for you. They do the heavy lifting and load furniture and boxes in the truck. The professionals will do it for you if you don't have time to pack your stuff.
Label Your Boxes Correctly
Make packing, loading, and unpacking easy by labeling your boxes. It starts with packing similar items from the same room in the same box and marking it with a visible marker. You can also use color code to differentiate the boxes based on rooms. Labeling boxes ensure the movers know the content in the box and which boxes contain fragile items.
Conclusion
Have you decided to move? Hiring a reliable moving company is the best way to reduce stress and tension. Make sure you also follow these tips to make the process easy.