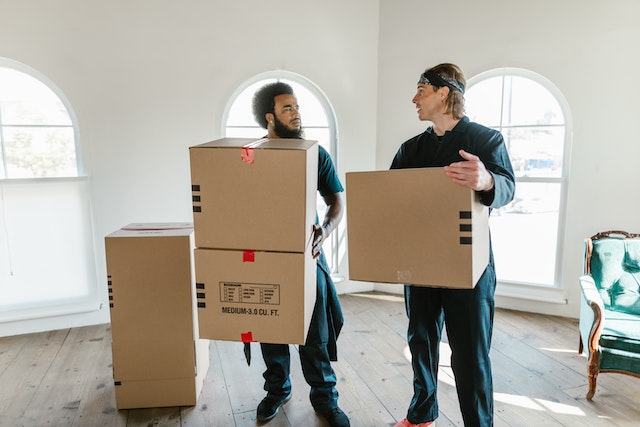 Relocating to a new home is an exciting yet overwhelming experience. The moving process can be daunting whether you want to move to a new city or just across the street.
But with the right tips and steps, you may easily make your moving journey easy or a breeze. Some of these tips and steps may include the following:
1. Gather Recommendations and Research
Before you make any decision, research thoroughly to identify a reputable moving company, such as Arrow Moving. Get recommendations from colleagues, family, or friends, especially those who have moved recently.
Local directories and online review platforms may as well give you invaluable insights into previous customers' experiences. Always look for a company with good reviews, a solid track record, and high ratings to show customer satisfaction.
2. Pack Professionally
This focuses on two important points linked to the art of packing professionally. These include decluttering before your move and choosing the best packing supplies for your things.
Downsizing before your move is a vital step during the packing process as it helps in reducing the amount of things to pack. This ultimately saves effort and time.
One strategy to use when downsizing is to assess every item carefully to know its usefulness and value. This will allow you to create a good image in the future, free from unnecessary clutter.
When looking to choose the right packing suppliers, it would be best to prioritize the safe transport and protection of your things during your move. Alternatives for bubble wrap, like foam sheets or packing peanuts, may guarantee you cushioning without impacting the environment.
Choosing boxes specifically made for fragile things may further improve the safety of your items. For a budget-friendly strategy, you can use DIY packing supplies, such as clothing or towels, as padding.
3. Create a Checklist
Among the vital steps for organizing a stress-free move is to create a good moving checklist. This checklist will be an invaluable tool that can serve as a roadmap throughout the process of your move and, at the same, keep track of deadlines and tasks.
Consider starting by outlining major milestones, like transferring utilities, changing addresses, hiring movers, and packing. Break down every milestone into actionable steps and set deadlines to make sure you are on track. With this checklist, you won't just be organized. Knowing that a good plan is in place, your mind will be at peace too.
4. Get the Necessary Permits and Documents
Administration in many countries is efficient yet stringent. Get prepared early for bureaucratic intricacies. Focus on starting with the basics. This may include a permit to work or a visa to study.
Taking care of all these will take your time, and delay is common. So, if you plan to move and buy a new property, be conversant with the specificities of the new place.
Final Touches
Mastering the art of moving is key to ensuring a stress-free and successful move. With proper organization, planning, and the help of professional moving companies, you will enjoy a smooth transition into a new home.