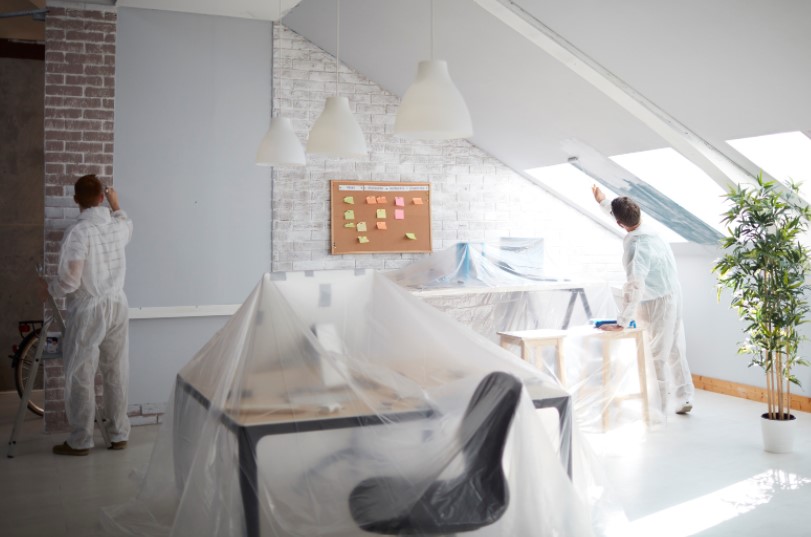 Simple things like the temperature in your office can have a 38 percent impact on staff productivity. Changes in our environment, such as the addition of color or the inclusion of a relaxing place, can have a significant impact on our mental state.
An office redesign provides a fantastic opportunity to accomplish something unique that will benefit both your company and the people who work there. There are numerous factors to consider while planning a renovation.
Use these seven commercial renovation recommendations to get the most out of your workplace makeover if you're ready to take the plunge.
Set Up Your Objectives
It's critical to approach your redesign as if it were any other major undertaking. And that requires establishing your objectives first.
Consider the ideal impact this renovation will have on your company. Do you want to energize your team, boost productivity, or wow your new high-end clients? Consider how you can attain your goals in this redesign after you've outlined them.
You may, for example, use plants and alternate workplaces to energize your employees, incorporate cutting-edge technology to boost efficiency, or go for a clean, modern design to impress your clients.
Plan a Budget
Expect the unexpected while redesigning your workplace space and plan a budget accordingly. Make sure your primary priorities are covered first, that you know where you can cut costs if required, and that you have a contingency fund of at least 10% to cover any unexpected costs that arise throughout the remodeling.
Don't forget to look at economic incentives while putting up your workplace renovation budget. Tax credits and other financial incentives may be available for projects that improve energy efficiency or are likely to bring more jobs to a community.
Include More Open Spaces 
At their workstation, the average person spends about 5 hours. People are more likely to move around when there is more open space. It's critical to communicate with your coworkers and work together on tasks.
Having an open office environment for the entire office allows for more open communication and collaboration.
Increase the Lighting
When it comes to renovation, many businesses overlook the importance of lighting. You have the ideal opportunity to utilize the available light in your office when you're working on a significant renovation project.
Consider adding more commercial windows if you have the capability. Floor-to-ceiling commercial screens and  windows are an excellent way to allow as much light as possible into a room. Make sure to tint the windows so that staff doesn't have to deal with glare from the screen.
Additionally, improve the lighting throughout the office. Consider replacing all of your lights with smart lights that turn on automatically when someone walks into the room. This feature will save your employees time and money by preventing wasted electricity when no one is present.
Sell Off the Old Material
When it comes to removing old materials, plan ahead. Although smashing through with a sledgehammer may be faster, you may be sacrificing money for speed.
Old appliances, tile, fixtures, and stone — if you remove them with care, you should be able to find a buyer ready to pay a fair price for them. Investigate local salvage and scrap yards to see what they'll pay for copper pipe and other metal debris.
You can earn extra money to put back into your project by selling what you don't need or want.
Invest in Proper Insulation
The office temperature is at the top of the list of things that irritate employees the most. Some people appear to be far too cold, while others appear to be far too hot. This could be due to a variety of factors, including the placement of the air conditioner and the amount of sunlight that hits and warms their region.
The best answer is to turn on the air conditioner as little as possible. Once your office is cooled or warmed to the ideal temperature, it is likely to stay that way for a long time if it has the proper insulation.
Upgrade the Furniture 
In an office setting, the appropriate furnishings may make all the difference. In a reception area, comfy chairs and waiting space are required, however in an open-plan workplace, additional desks and workstations are required.
You can also go with ergonomics furniture. This will show that you are concerned about your own and your employees' health. These pieces of furniture are made to support a person's arch when they sit and prevent tendinitis.
Don't put off the renovation of your office any longer. Simply follow these guidelines to select the finest style for your company and ensure a smooth overhaul.