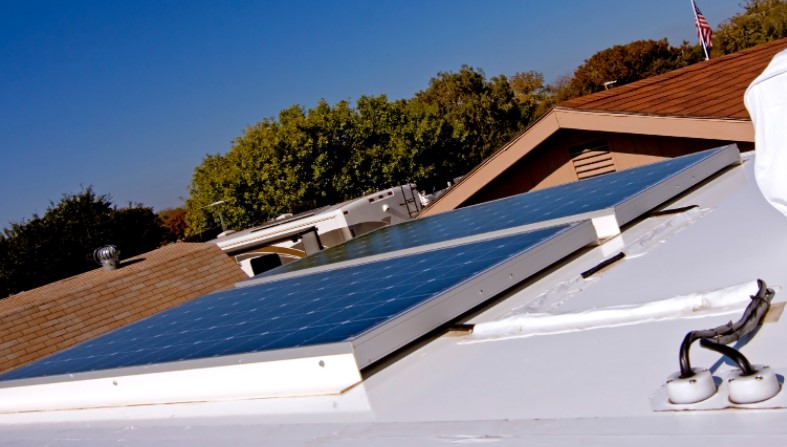 Winter is coming, and many are already gearing up for it. Homes and buildings are being winterized. At the same time, people are preparing their winter clothes. But if you live in an RV, you need to do more preparation. Remember that a traditional home is different from an RV.
When it is hot outside, there are still some cool spots indoors in a traditional home. And when it is cold, just shut doors and windows, and you feel some warmth. But in an RV, when it is hot, it is suffocating. And when it is cold, you will feel like you are in the fridge. Worse, when it is winter, you may feel as if you were in a freezer.
An RV can always be taken for granted when preparing for the winter. But as you prepare yourself with layers of clothes for warmth, you should keep your RV warm and cozy, too. If you want your RV to stay functional, some winterizing also needs to be done. Otherwise, an unprepared RV may cause inconveniences and danger along the highway. This article will provide practical tips to winterize your RV, making it winter-ready.
Put an Antifreeze in Your Water Tanks
As you hold both drinking water and tap water in your RV water tanks, it is possible that it will freeze. This is not only the water stored in your cabin. This also includes the water that is circulating through your pipes. And when water freezes, you will encounter different problems.
You will have no available water to drink
Water functions in your RV, such as water from the sink and the shower, will not be available
All pipes where water circulates will freeze and may burst
You may experience a disrupted sewage system, which is something you want to avoid
An antifreeze solution is available online and in stores, and putting some in your water tanks is essential. You also need to put at least two quarts of it in your shower and sink drains. Then place two quarts down the toilet.
Remember to do the same with your wiper water and your fuel tank. There are also available antifreeze diesel fluid and wiper fluid. Equally, the worst scenario is a frozen motor fluid. Remember to consistently put antifreeze in all the needed areas while you are on the road.
Insulate All Your Pipes
You can use either foam insulation or heat tape to do this. Each of these is very easy to apply. Insulating your pipes will help stop them from freezing so that your pipes will not burst. Take note to pay more attention to pipes down and under your RV. If it helps, you can also put an RV skirt around the bottom part.
Install an RV Furnace
An RV furnace is the best source of heat in your motor home. It will not only keep you warm, but it will also help to keep your water tanks from freezing. For this project, make sure to enlist the services of professional furnace installers. This way, not only will your furnace be installed safely, but you will also learn from professionals how to properly use an RV furnace and maximize its functions. Make sure to put a limit to its use. An RV furnace should not be running for a full 24 hours.
Insulate Your Windows
Freezing air can come through the window, so there is also a possibility that your RV windows will freeze. To insulate your windows, you can apply a plastic film all over. You can also put insulated RV window coverings and curtains. Doing this will keep your RV warm while using your furnace.
Put Tire Chains
A tire chain is an essential safety feature. It is even better to use when you are driving on an icy road. This will keep your RV safe and improve your traction as you drive through the winter. In fact, there are states that require the use of tire chains, especially in mountain areas.
Final Thoughts
There is so much more to prepare if you live in an RV or plan to camp through the winter. You also need to stock your RV with a winter survival kit. This contains things that will keep you safe and sound in the event of being stranded. But more than anything else, your RV itself should be ready to handle freezing weather. Remember that this is not only your vehicle; this is also your home where you must feel safest.