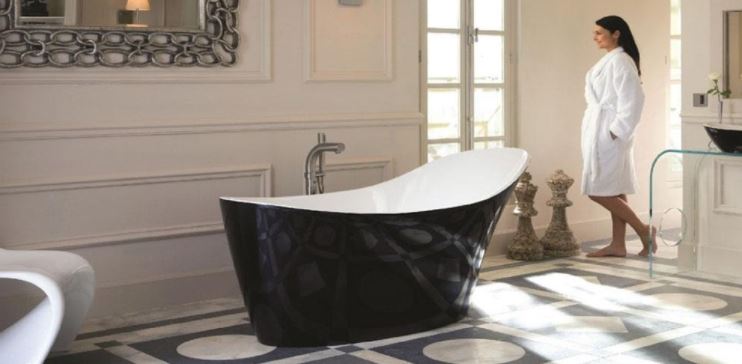 When it comes to bathroom renovations, you may think it's a daunting experience, and contractors will never satisfy your needs. Thankfully, times have changed, and modern bathroom contractors have the edge in design, materials and concepts for you to choose from.
Your bathroom plays an integral role in your life; whether it's influencing your daily routines, or you want your guests to be comfortable in your home, having a luxury bathroom can be incredibly uplifting. In addition to these benefits, renovating your bathroom may increase your property value significantly. When you think about it this way, it's an investment that improves the quality of life for yourself and your family. 
It's not always easy to start a project as complex as updating your bathroom from a standard one to a luxury room fit for kings. Well, when you put in the time, effort, money and planning, you might be able to surprise yourself. This article will look at the ten best tips for turning your bathroom into a luxurious gem.
1. Start by Planning 
Firstly, it's up to you to ensure you have a plan in place when it comes to the process of updating your bathroom. Your end goal should be creating an aesthetically pleasing environment, offering you everything you need within your bathroom. Try and avoid overcrowding your bathroom with items not vital for what you need in your bathroom. Your plan should also include factors like storage and accessibility on top of everything else.
2. Find Unique Ideas 
Do some research; there are various platforms created for problems just like this. You honestly want a luxury bathroom, but you can't seem to get an idea of precisely what you need. Try finding concepts online and combine the best features of your favorite designs, and you'll see the magic happen. Renovating a standard bathroom should entail finding more appropriate basins, walk-in showers, and luxury Victoria and Albert baths. It's essential to add some luxury items to improve the feel even more.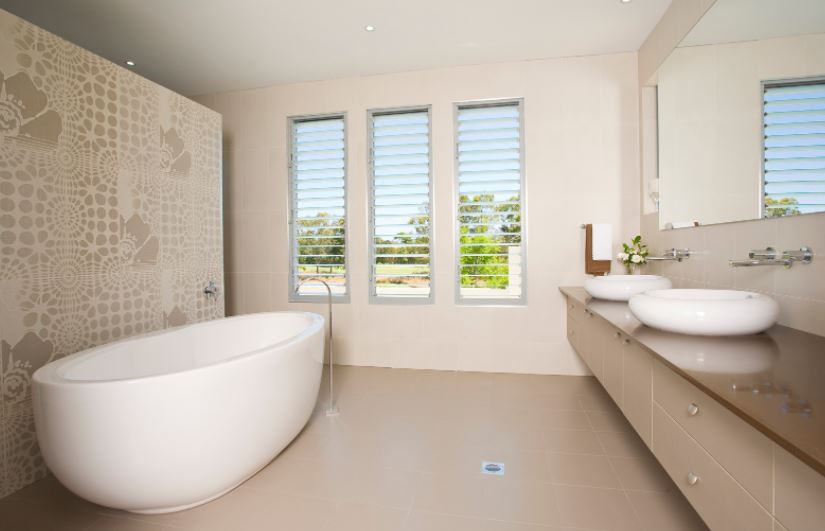 3. Consult with Professionals 
When you try to do everything yourself, up to the point where you advise your contractor on what you want, you don't have enough information at your disposal. Professional contractors will quickly advise you on what ideas are viable and which ones aren't realistic. This will enable you to be in a position to make accurate estimates and get a general idea of what your project will be like. 
4. Get the Timing Right 
The timing is essential for projects like these; the inconvenience and limit the construction period will place on your family is incredible. The importance of getting the timing right and ensuring you don't have to sit with dragged-out construction in your home might help. Prepare your family and advise them to stay away from the ongoing construction and dust in your home. Storing expensive items, you don't want to get full of dust should also be a priority. 
5. Your Bath 
One of the main objectives of your bathroom renovation is to improve your experience when using it. This means you need your bathroom to offer you the ultimate luxury experience and feeling when you enter. Replacing your old bath with a Victoria Albert bath may provide you with that luxury no other renovations can. If you want to create the most attractive bathroom, you should fit it with the most appealing accessories.
6. Consider Regulations 
When you start making significant structural changes to the bathroom, you must comply with authorities' regulations. Being informed that your project and renovations do not comply with rules will be disastrous. Plan well so that this didn't happen to you when you finalized updating your luxury bathroom. Also, ensure you don't exceed how much square footage you're allowed per building code standards; otherwise, this could lead to fines from authorities that won't accomplish anything except cost more money!
7. Hire the Best Contractor 
When you have all the nitty-gritty aspects of this renovation behind you, you can finally start focusing on the job at hand, renovating your bathroom. It's evident that you've worked with several contractors to see what they have to offer at this stage. Now you can make a decision based on the merit of all the contractors you consulted with. By choosing the best one, you give yourself the best opportunity to reach your expectations, making a huge difference.
By going through the entire process meticulously, you ensure that you work with the best individuals and generate the best ideas and concepts. Now you can enjoy nice long baths in your modern, updated luxury bathroom.
The luxury bathroom range from PT Ranson is ever-expanding, so you're bound to find something perfect for your home here. From complete bathroom suites to exclusive bathroom furniture, we've got you covered.
If you'd prefer to check out what's available for yourself, don't hesitate to visit our online luxury bathroom showroom. We have been helping homeowners find their perfect bathroom for many years, and we're more than confident we can help you, too. If you'd like unbeatable service, a luxury bathroom, and 24/7 support, get in touch with PT Ranson to learn more today. We hope to hear from you soon and assist you in creating your ideal bathroom!