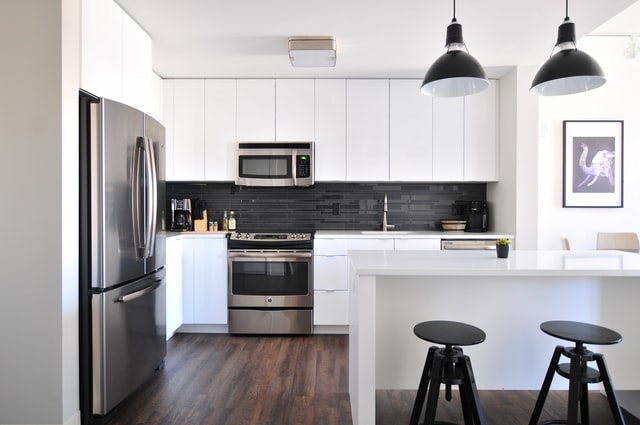 Kitchen remains the most popular room in the house to renovate. As you go about planning the new kitchen, be realistic about the cost. Thinking for a big remodeling project will end taking a lot of time and money, so it's a good idea to have the budget under your maximum expenses so immediate funding is available. The more financial cushion you have, the better. As it will ensure the completion of the work without taking any Bank-loans.
Do Some Research
Visit kitchen showrooms and home stores to figure out the cost of items to ensure the things which will come under the budget. You may attend a kitchen tour of neighboring houses for better knowledge.
Consider "Hidden" Costs
Beware of the cost of labor and materials as well as taxes and any shipping or delivery costs that might come up, so it's important to take them into account when you're setting the budget. You can do some works with are in your limits both for experience and to save money.
Aim for Quality
Always buy the best quality materials you can afford. You want to have high-quality, functional items, both for your own use and for potential resale value as they will last long. Consider exploring used materials—often you'll be able to afford higher-quality items than your budget would allow if purchasing retail.
Evaluate Your Needs vs. Wants
It can be tempting to buy all sorts of gadgets and fancy appliances, but it's better to go with the reliable basics that you know you'll use. Remember, with every new appliance comes a slightly higher utility bill. They also add to your upkeep responsibilities and require time and money to maintain.
Planning a Kitchen Layout
More than any room in the house, the kitchen needs to be practical and functional. Give considerable thought to the layout of the room and items, what will work best for your household.
Kitchen Space Planning
Here are a few things to remember when mapping out your space:
Counters: Plan to have at least 36 inches of counter space for food preparation, with at least 24 inches on one side of the sink and 18 inches on the other. If you can fit more, do so.
Appliances: Leave adequate floor space in front of appliances so the doors can be opened and you can still walk in front of them. You'll need at least 30 to 48 inches. If you plan to have your fridge next to a wall, make sure the door swings in the opposite direction; otherwise the wall may prohibit the door from opening all the way.
Walkways: Leave enough room for traffic flow. There should be at least 42 inches between the counters and the island.
Final Considerations Before Renovation
Invite your contractor to discuss all the requirements for your kitchen renovation. This will help confirm your space is planned in a way that will ensure convenience and ease of movement for you and your family. Remember to stick to your plan, and don't get caught up in the excitement.