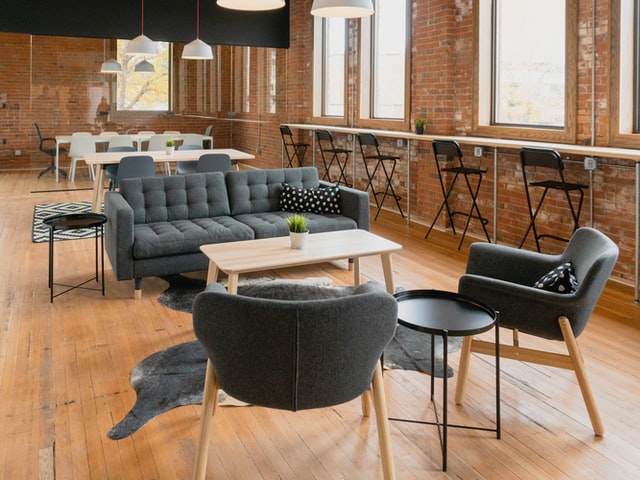 Patios, decks, and other outdoor spaces naturally come to us, especially when the weather gets warmer. It's important to consider several factors, such as functionality, comfort, and materials when buying outdoor furniture.
Consider Your Weather
Hot, dry conditions can make wood splinter and crack, while frequent moisture can promote rot. Strong winds can send aluminium furniture flying; iron won't stand up to salty air. Sun dulls and discolours paint bleaches fabrics and wood and degrades plastic and other synthetic materials. Metal is largely unaffected by sunlight, while plastic and rubber are always vulnerable to UV damage, wood furniture may come with a quality, factory-applied, weather-resistant finish, but, eventually will wear and break down, and you'll be faced with refinishing the wood or replacing the furniture. 
Measure Your Outdoor Space
Use the area and shape of your outdoor space to determine the size of your outdoor furniture and the potential groupings it will accommodate. Most importantly, make sure to leave enough space around your furniture to walk around comfortably.                                                                                      
Make a quick sketch of the space, measure its dimensions, and jot them down on the drawing. Bring the drawing and a tape measure with you to the store so that you don't end up choosing furniture that's too small or, more likely, too big for your space.
Pay Attention to Comfort and storage
You'll be using your outdoor furniture to relax, so make sure it's comfortable. Add cushions and pillows for additional comfort. Chaise lounges, rockers, and recliners are also great for relaxing outdoors. Make sure to try out your furniture before you buy it.  
Make sure you have room to store your outdoor furniture for winter, or at least for storing pillows and other fabric items. Either has storage space for your furniture or buy something that you can use indoors during the winter months.  visit Residencetips for more information like this.
Consider Your Budget
In the end, your budget determines what you can do. There are some options to ensure you get the best quality for your money.
Around the end of July and August, products are most likely to be discounted but are still available.
Consider materials that are less expensive but still durable.
Buy the best quality that you can find in store. Keep in mind that you can always paint or refinish used furniture, and you can easily dress it up with new cushions and pillows.
Protection for Materials
One important factor is opting for materials that are proven to withstand rain and humidity. These include weatherproof galvanized steel and concrete composite, water-resistant synthetic wicker, and teak. So using covers for your furniture keeps the extra moisture away.
Also, keep an account for temperature fluctuations. Synthetic rattan and pieces made with polypropylene are designed to withstand temperature fluctuations and can be easily incorporated into any outdoor space and these pieces will survive drastic temperature changes. 
Also, the expense for covers add up an extra protective layer for the furniture and expands its longevity.