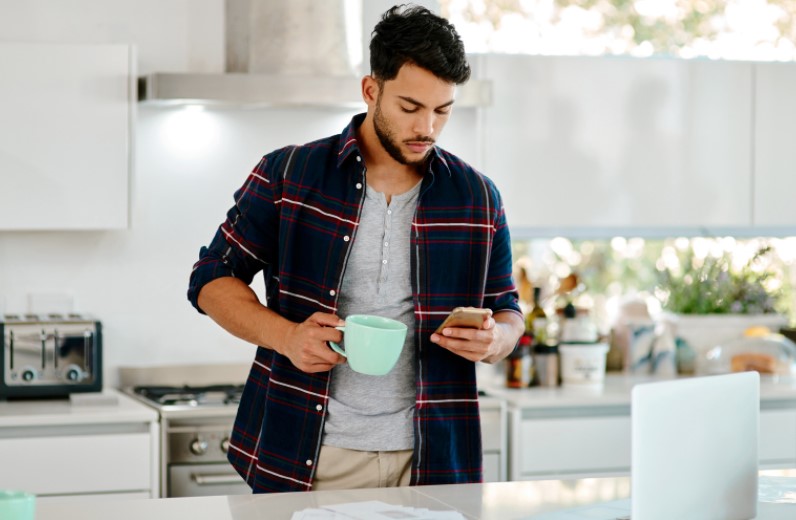 Now that 2021 is about to come to a close, and we might be at the tail-end of the pandemic, homeowners would be wise to do some redecorating, restyling, or even renovating to signal the start of a new chapter. The health crisis is not quite over, but experts say we might see the end of it in January—and what better way to celebrate than to give our homes a makeover?
We all need closure, and one way to do that is to allow our surroundings to look and feel new. If you are thinking of redecorating or restyling in your home, here are some 2021 celebrity home trends to inspire you.
Retro color blocking
One of the biggest trends that celebrities embraced this year is the retro color blocking trend, and more specifically, some variation of rust orange. It seems like all of a sudden, various stars like Mindy Kaling and Gigi Hadid showed off their rooms that are all somehow painted a muted or rust orange, blocked with complementary colors like blue and yellow. Gigi showed off her new nursery before giving birth, while Mindy showed off an orange wall with a blue area rug.
If you want to put your own twist on this home celebrity trend, why not explore other complementary colors while giving it a modern upgrade? Muted green variations have also made the rounds, as seen in Dakota Johnson's kitchen, which famously went viral. She partnered it with a navy blue and cream area rug, giving a fresh take on her mid-century modern home.
If you truly want to copy the biggest celebrity home trends this year, don't be afraid to explore different colors—no matter how unexpected they might be. To add a retro feel to it, make sure that the shades you choose are not too vibrant and that you opt for the more muted or rust version of the color.
Fitness spaces
One thing that celebrities embraced about pandemic home design is that we live in a time when our houses need to be a one-stop-shop for everything: Aside from being a comfortable place where we can rest, it also needs to double as a home office, homework station for the kids, and a fitness center for our physical needs.
Former NBA star Travis Hansen knew this. That is why he made sure that he and his family always had a place to exercise by investing in a home court.
While the design he chose is a covered one, you can opt for the same look and feel even if you want to incorporate a basketball court in your backyard. You don't need to build a brand new structure for it. You need to partner with the best sports contractors to help you create the kind of court that meets your family's needs while ensuring its durability and longevity.
Classic modern rustic
Popularized by renowned interior design studios like Studio McGee, the classic modern rustic aesthetic has been making the rounds on celebrity home trends, starting with Ashton Kutcher and Mila Kunis' modern Los Angeles farmhouse. It's another home that made the rounds all over the internet in the past few months. The power couple claims that they wanted their house to feel like a home and not a showpiece. They also said their priority is a sense of tranquility, especially in a time when the world feels out of order.
If you want to achieve this look for your home, here are some design tips to inspire you:
Open it up. Homes in this style are known for the open floor space plan that provides family members with a massive great room where they can lounge, cook, and dine together. They are also known for their huge windows, so floor-to-ceiling types that blend your indoor and outdoor living areas are a plus.
Don't feel like your primary color has to be white. If you are blessed with enough square footage and if the home is open enough, you can explore darker colors the way Ashton and Mila did.
Use natural materials like wood and stone, and don't be afraid to mix and match different styles from various eras. Just make sure your color palette remains limited to not overwhelm the eyes with too much going on.
Pandemic or not, our homes should feel like a sanctuary where we can be ourselves and find comfort. Celebrate the beginning of the end of the public health crisis by creating a new chapter in your home life through redesign or trying new styles.