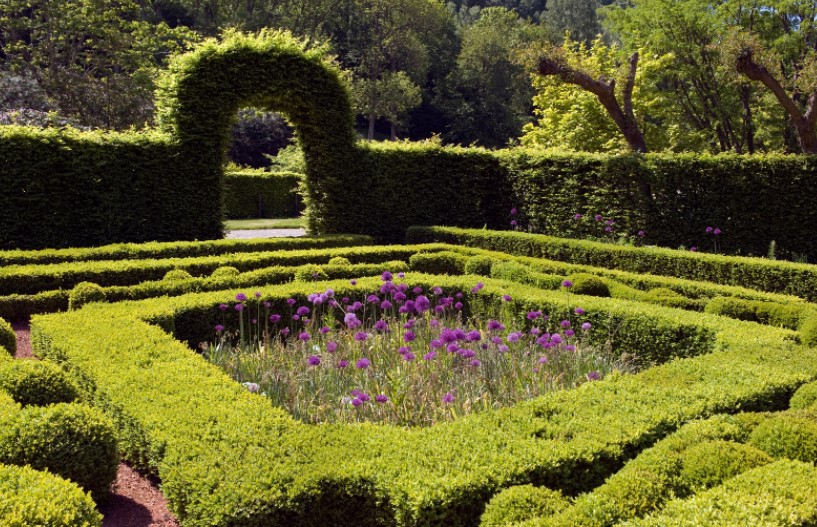 Every homeowner aspires to have a yard, whether a front yard or backyard. Even a small outdoor space will do, as they can have a tiny garden.
As you can see, a garden comes with a handful of benefits. For one, an attractive garden can boost your property's curb appeal and increase your home value. Two, it can be good for your health and overall well-being. Lastly, it can provide a space for outdoor fun, relaxation, and social interaction.
If you have a small garden, know that you aren't necessarily restricted. You can actually take its aesthetics and functionality to the next level. That said, here's how to turn your small garden into paradise:
1. Keep your lawn healthy and green
If you have a small front or backyard, you'll most likely have a tiny lawn. However, it's easy to neglect it most of the time. Know that lawn care is vital for keeping your turf healthy and evergreen. Be sure to have time for lawn mowing, watering, and feeding. Plus, don't forget to perform soil aeration, weed removal, and pest control. Ultimately, lawn maintenance will make your turf look like paradise.
2. Plant a variety of shrubs with blooms
Growing flowers can be your best approach if you want to spruce your garden. Even if it's a small outdoor space, you can still embellish it with shrubs with blooms. Think of various kinds of flowers in different colors as well as shapes and sizes. However, be highly strategic in your garden layout. By doing so, you can transform your garden into a paradise.
3. Grow an edible yard
If you want to be a bit practical, consider turning your small garden into an edible yard. Growing edible plants provide foods on your table. It will help address food insecurity in your family, especially during this COVID-19 pandemic. Instead of growing plants and flowers, opt for planting herbs, vegetables, and fruit-bearing trees. If you have a small yard, grow vegetation that doesn't take much space. 
4. Have decorative hedgerows
Another way to boost your garden is to have hedgerows. Having these in your yard comes with a handful of practical benefits. It creates a garden layout, serves as a fence, provides partitions, and enhances the beauty of your surroundings. Be sure to work with a landscaping professional who can help you trim and prune your shrubs and bushes. Ultimately, you'll be amazed at how visually appealing your hedges will be.
5. Have surrounding trees
For the most part, a garden won't be complete without the surrounding trees. Trees provide shades, create a cozy ambiance, and offer fresh air. Since you have a small yard, be highly critical and selective of growing certain trees. You can have a few sturdy and tall trees in your garden. Just make sure they are safe for your household and the neighborhood. Also, you can opt for dwarf trees that are ideal for a small garden and perfect for landscaping.
6. Install outdoor lighting
Once you obtain your landscaping supplies and set up your garden, you can go beyond planting. One way to spruce up your outdoor landscape is to consider installing exterior lighting. Fret not, as you can invest in visually appealing, energy-efficient, affordable, and safe LED lights for your garden. You can even hire a landscaping professional who can plan and install your outdoor lights. Not only will they beautify your surroundings, but they will also boost your security at night.
7. Construct hardscape structures
The last on the list is to construct some hardscape structures for your garden. These structures can take your small garden to the next level. They can also serve some functional purposes. If you're clueless about what to install, here are a few suggestions:
Deck or patio: These paved areas can serve as an outdoor hub for family bonding and relaxation.
Driveway or walkway: A driveway allows seamless and smooth driving to the garage. On the other hand, a walkway enables you to walk around your garden.
Water feature: They add some spice to your garden. The water elements can appeal to the eyes and calm the ears.
Firepit: With this in place, you can have a camping or barbecue party at night with your family and some guests.
Turning your garden into a paradise
There is nothing more fulfilling than turning your small garden into a paradise. A tiny outdoor space doesn't have to limit your garden imagination, vision, and action. As such, be sure to consider some of the valuable recommendations above. By doing so, you'll be able to kick your outdoor garden up a notch. Ultimately, you and your family will be able to benefit from this paradise.