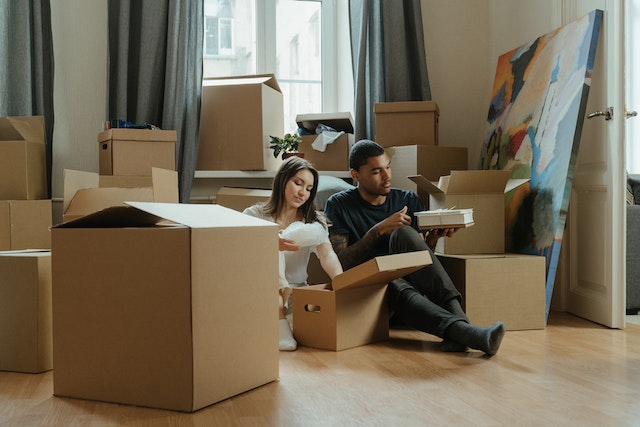 Moving for the first time can be challenging, with most people unaware of what to do. Additionally, the emotions of moving to a new place can cause both excitement and anxiety at the same time. That is why it's crucial to have a clear plan to ensure your move is smooth and everything is in order. This article will outline an ultimate moving guide for first-time movers.
Evaluate and Plan for Your Finances
When moving out, you need to handle many responsibilities, such as paying all the bills. Further, the moving process is a huge investment you will need to budget. That is why you need to track your finances in advance, even before you move. Track your monthly income and start listing the non-negotiable payments like phone bills and groceries. Bread down all your expenses and weigh if you can afford to stay in your preferred location. You should also budget for the moving-out costs, such as hiring a moving company or renting a moving truck. Having all your finances in order will help you know the type of house and rent you can afford. Additionally, you can be able to plan well on the purchases that you want to make.
Hire a Professional Moving Company
Moving is challenging and a huge investment. Trying DIY, yourself can be challenging, especially if you are moving to a far distance. That is why you need to hire a professional moving company such as McLaughlin Transportation to take all the hassle and backache of moving. Normally, when moving out, some tasks, such as packing, can be challenging. When hiring a moving company, always inquire about their services, such as packing, and choose the one that fits you. Always research and check for reviews before hiring a company to ensure they offer the best services and avoid any complications, such as damage to your valuables. Furthermore, ensure you book them early to prevent booking them when you want to move.
Research for A Place to Live
One of the challenges of moving is finding a suitable location to stay. This will often take much of your time, and that's why you need to be among the first vital things you do. You need to get the word out that you are looking for a rental. You can also get a referral from friends or research through listings. However, you must stick to your budget to avoid financial strains once you move. If you are moving because of work, you need to consider the rental location and your job and ensure they are close.
Start Practicing Some Chores Before Moving Out
If you live with your parents, you are not subjected to the most task. Moving out means you will need to do everything by yourself. You should start practicing some chores earlier to make it easy for you to adapt to your new environment. You can start by improving your cleaning habits and setting a routine to prepare yourself and organize things before heading to the job. Also, track your spending and budget to know what you will need to meet your bills.
Final Words
Don t be afraid to ask for help from parents and friends when moving out. Additionally, incorporate the tips above to ensure your move is a success, and you don't get stressed up much.