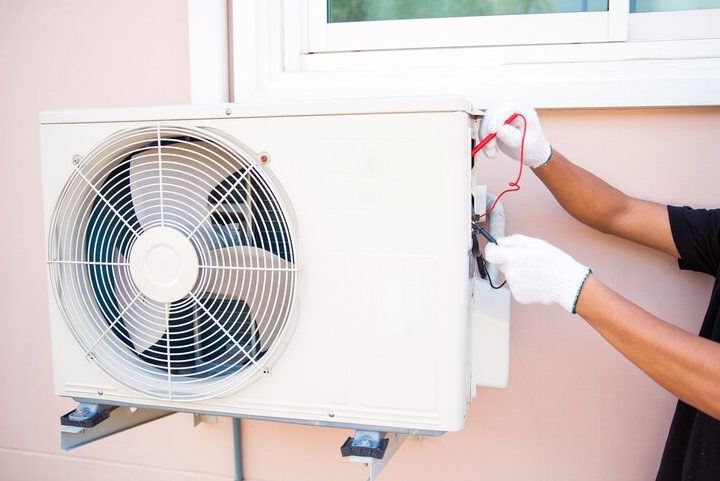 You can do simple things to maintain your heating and cooling systems so they work when you need them most. Additionally, it might eliminate emergency calls and increase the longevity of your HVAC system. A little preventive maintenance in the spring and the fall goes a long way. Here are our top suggestions for HVAC maintenance:
Furnace and Duct Cleaning
Dust and particles hinder the passage to and from the HVAC system's parts. As a result, your HVAC system has to work harder and use more energy to function properly. Your system functions more efficiently when the ducts are clean. Regular furnace and duct cleaning prevents dust and debris from entering your HVAC system.
Change the Filters
When did you last change the filters in your appliance? Disposable filters remove the larger particles from your indoor air while maintaining the cleanliness of your system. Aim to replace them every one to three months. If you have dogs or it's allergy season, replace your filters frequently. We advise selecting a MERV 7–11 filter. Anything more will result in less airflow through your system, which could put additional strain on it and limit its efficiency. If you have an air purification system, maintain the filters according to the manufacturer's recommendations.
Examine the Drain Pan and Pipe for Your Evaporator Coil.
Have your service professional point out the location of your drain pipe if you are unsure of its location. Clear any obstructions caused by the mold or algae that might occasionally accumulate in the drainpipe of your HVAC system. You can vacuum out any clogged-up areas using a wet-dry vacuum and use bleach to clean them.
Visually Inspect the Area Around the Unit.
Remove accumulated leaves and overgrown plants to prevent them from obstructing the airflow of your outside unit. You can also prune any bushes or trees so that your unit has around 2 feet of clearance on all sides. If you have plants or trees that release much pollen, keep a constant eye on them.
Protect the House Against Incoming Drafts.
Ordinary homeowners consider stopping air infiltration during the winter but don't think much about it during the summer. Any leak in your home's air system deprives you of your HVAC system's full heating and cooling capacity. Before turning it on, ensure the residence has a good weather seal and close all the doors and windows for the best benefits. Adding weather strips can stop the chilly air from leaking through the door. Please pay attention to the chimneys, electrical outlets, attics, and basements, as they are the common areas for drafts.
Have a Maintenance Checkup.
You might be shocked to learn that HVAC services reduce heating and cooling costs. When was the last time your HVAC system received maintenance? You may be more likely to experience issues if it has been over a year. A tune-up might find issues before they get out of hand and perhaps reduce your energy expenditure. HVAC maintenance can assist in extending the life of your air conditioner if you want to keep it in good condition.