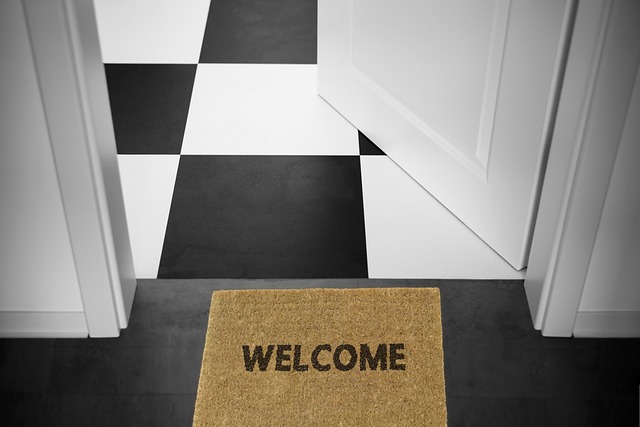 Designing the perfect home can be a daunting task, but it's the delicate nuances that truly transform it into something extraordinary. Enhance your living space by incorporating refined yet understated elements that captivate both you and your visitors. By introducing stylish light fixtures, luxurious doormats, and other practical yet trendy accessories, you have the opportunity to elevate your designer home to an entirely new echelon. In this article, we delve into the world of RiZZ doormats, the foremost purveyors of luxury indoor and outdoor mats, which might just be the missing piece to complete your designer home.
The Significance of Luxury Doormats in Home Design
Luxury doormats might be small in size, but their impact on home design is immense. They possess the ability to significantly enhance the overall aesthetic of your space. While their functional role in preventing dirt and debris from infiltrating your home is crucial, their added touch of grace and sophistication to your entryway showcases your meticulous attention to detail in the outdoor realm. Beyond merely enhancing your home's style, luxury doormats also facilitate the seamless connection between indoor and outdoor spaces, enhancing the overall flow of your living environment. Moreover, they contribute to creating a lasting initial impression and can even boost your property's curb appeal. The right luxury doormat enables homeowners to establish an inviting ambiance that establishes the tone for the experience awaiting inside.
Defining Characteristics of Luxury Doormats
Amidst the plethora of doormat options available, certain key factors should guide your selection of the ideal luxury doormat for your home:
Craftsmanship of the highest quality
Thoughtful design
Superlative functionality
Usage of premium materials
Compatibility with your interior and exterior styles
Warranty coverage
The RiZZ Doormat Collection: Luxurious Comfort at Your Feet
At RiZZ, our distinction lies in delivering doormats and brooms that embody both supreme quality and elegance. Our team of skilled artisans meticulously handcrafts each product, ensuring they meet our uncompromising standards of excellence. Employing premium materials across our entire range, we create some of the most exquisite luxury mats and brooms available on the market.
Our collection of indoor and outdoor mats is meticulously designed to seamlessly harmonize with modern home interiors. An array of colors and sizes empowers you to discover the ideal fit for your entryway or patio doors. For those seeking to transcend luxury, we offer comprehensive sets that encompass indoor and outdoor mats, accompanied by a broom to maintain the immaculateness of your floors.
RiZZ: Where Elegance and Functionality Converge
At RiZZ, we firmly believe that a masterfully crafted doormat can revolutionize your home's entrance. Our line of mats and brooms doesn't merely enhance your home's visual allure, but also offers reliability, durability, and practicality. This commitment is why each RiZZ product is backed by a 10-year warranty. When choosing your doormat and broom essentials, embrace RiZZ to experience the pinnacle of luxury in home accessories.