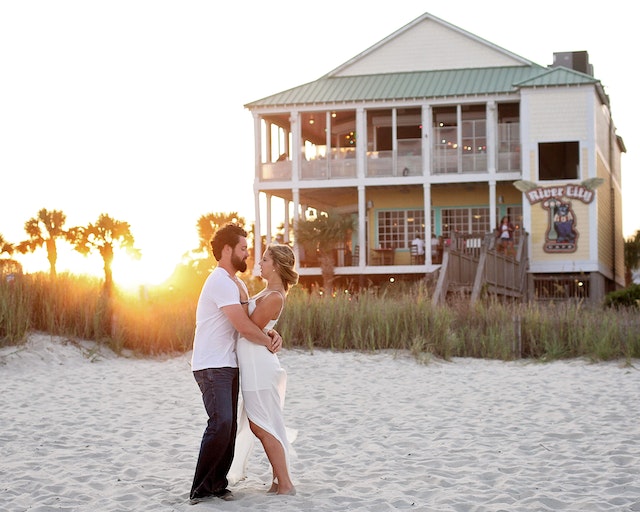 Are there any reasons for you to buy a beach house in California? C'mon, what kind of question is that? Of course there are! California is an amazing place to call home – it has a perfect beachy climate, beautiful beaches, mesmerizing nature, great residents, and so much more.
Yes, buying a home is not going to be easy. After all, the home-buying process is something that will require a lot of time, energy, nerves, and money. But, don't let that stop you – if you hire the right (and preferably, local) real estate agent, you will be able to find your dream home and purchase it painlessly.
However, we understand that you need to be persuaded a bit more. That is why you are here, after all. Because of that, we prepared 6 reasons to buy a beach house in Califonia that will definitely help you make up your mind.
1. Your Future Vacations Will Be Free
One of the best reasons to buy a beach house in California is that you will always have a place to vacation. If you decide to live in this house, all your days can be like a vacation. And, if you decide to live somewhere else and come here during the weekends or whenever you are free, you will always have a beach house waiting for you. You will not have to worry about booking, competing with other renters, or paying!
Moreover, when you own your beach house, you can make it truly yours. If you don't like some part of it (or all of it), you can tear it down and build a completely new home – one that suits all your needs and preferences. You can renovate, redecorate, and play around with it as much as you want.
2. You Can Always Rent Your Beach House and Earn Some Money
Buying a beach house in California is a great investment. Yes, the home prices, the prices of both houses and apartments, are quite expensive here. But, this only means that your investment will appreciate over time. Then, one day, if you decide to sell it, you will certainly get a lot more money than you originally paid for.
But, another great way to get the money you invested is renting your Californian beach house to tourists. Depending on the house and its amenities, you can expect to rent it out for more than $1,000 per week (during peak season). Or, if you decide to rent it to someone in the long run, you can expect monthly rents that are above $4,000
3. There Are Plenty of Real Estate Options to Choose From
Once you see all the Californian beach houses, you will fall in love. Most of them are build either in contemporary or coastal style, but, don't be surprised if you see some unique-looking ones here and there.
It doesn't matter what your style is, you will certainly find your dream California beach house here. But, since the are so many options to choose from, it might be a good idea to hire a local real estate agent. Only an agent of this kind can help you find the beach house of your dreams.
And, speaking of hiring, now is a good time to be thinking about hiring professional movers! You will need their help if you plan on moving in as soon as you buy a home. But, if you want to have a DIY kind of a move, that is okay too. What you can do is, at least, contacting Mod Movers and asking them for a moving advice.
4. Californian Real Estate Market Is Strong
Yes, California, just like its real estate, is great! But, to be honest, that greatness does come with a price tag – a hefty price tag! Homes, especially beach houses, tend to be very expensive. For instance, a smaller beach house somewhere in California will end up costing you more than one million. And, the prices keep on rising with every new day. So, is now even a good time to buy a home in California, you ask? It is!
Don't let the price and the fact that the numbers keep on rising scare you. If your budget allows you to buy a house here, do it. In the future, this house will be worth a lot more if you decide to sell it. Moreover, if you decide to rent it out, you will get your money back and even earn something more as the prices of rening here are also on the more expensive side.
5. Californian Weather is Just Amazing All Year Round
What can be a better reason to buy a beach house in California than the most beautiful weather there is. In California, it is always sunny. But, it is not scorching-sunny, rather it is very pleasant. According to residents, people from all walks of life enjoy the mixture of Meditteranean and Sub-tropical climate.
It doesn't matter whether you are a young family, a start-up company owner, a student, or an eldery person enjoying your retirement, you will love all the things Califonia has to offer, and of course, you will love the weather that will surround you while you are doing those things.
Thus, if this is something you want, buy that beach house as soon as possible! If your budget doesn't allow you to buy something big and lavish, don't worry. There are smaller and just as amazing beach houses in California that won't break your bank. Of course, with these, you will also have to find a storage unit (if you have a lot of stuff), but, that won't be a problem either. The previously mentioned moving professionals can also give you a piece of advice on how to easily find a secure place to store all of your things.
6. You'll Definitely Enjoy All the Tax Deductions
In California, you will have a chance to buy a beach house in the city and in the suburbs, you will have a chance to live an extravagant life or peaceful one, and, you will have a chance to do whatever you like. But, we cannot talk about chances without mentioning tax deductions.
If you decide to buy a beach house in Califonia using mortgage or bank lown, you will be able to do that tax-free! The state (and the city you choose) will also offer you a lot of incentives if you decide building a new home, renovating the one you bough, etc. The biggest incentives are given to those who who are making 'gree' changes to their home, for example.
As you have seen, there are many reasons to buy a beach house in California. We mentioned just a couple of them, but, be sure that there are more. So, if you are not persuaded, keep researching. Or, even better, just hire a real estate agent.