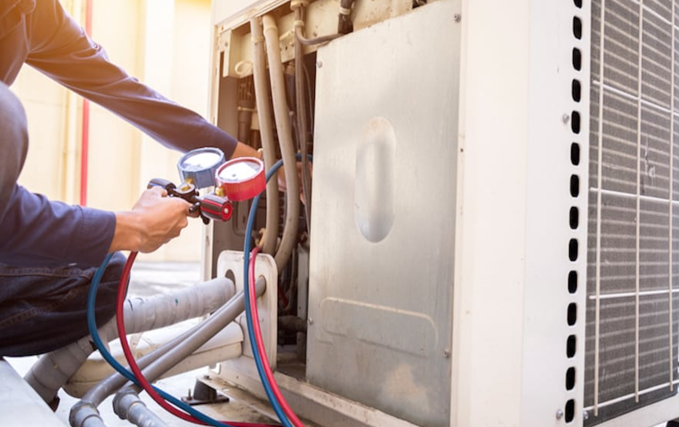 At some point, as property owners, individuals will need a Heating, Ventilation, and Air conditioning (HVAC) contractor. The big question is, what should homeowners expect when they hire one? This article will answer this important question. The term HVAC refers to a temperature control system in a property that transports cooled or heated air throughout the structure to maintain comfortable temperatures for residents.
The Heating, Ventilation and Air Conditioning contractor's job is to help install, maintain, and regulate these systems so that property owners and people living inside the structure can enjoy thermal comfort, as well as acceptable air quality. Individuals may also come across the term HVACR, which means Heating, Ventilation, Air Conditioning, and Refrigeration.
Check out this site for more info about refrigeration systems.
When to call a Heating, Ventilation, and Air Conditioning Professional?
If an individual has an AC, furnace, or heat pump in need of maintenance, repair, or installation, they will want to call in an expert to help out with the job at hand. Suppose the system is broken in a way that might present a serious danger to people living on the property. In that case, they might want to request emergency repairs from a reputable contractor.
How to Pick the Right Contractor
People can use websites like Home Advisor or Yelp for research, as well as read reviews of contractors near them. They might also check out personal recommendations from local home improvement stores, handymen that they have employed previously, friends, family members, or neighbors who employed these professionals in the past.
It can be pretty tempting to go with a cheaper option here, but people need to keep in mind that these contractors or companies vary in their areas of expertise. While most firms and contractors are trained in HVAC, some technicians are known for focusing on one area.
So people should know who they are dealing with before they decide to hire them. Homeowners should also consider how long a given contractor has been working in this line of business. Regardless of how long they have been in this field, most professionals should be able to perform a maintenance checkup on a furnace, AC, or ventilation system.
Want to become an installer? Click https://www.learnhowtobecome.org/hvac-technician/ to find out more.
If the contractor detects an issue, it may not be in their area of expertise yet to repair the damage to the unit. At this point, they may refer the issue to a professional with more experience who is properly trained to troubleshoot, diagnose, and fix the problem within the system. Always keep in mind that installing new AC units or furnaces needs a lot of skill. And there is a good chance that these projects may be better suited for expert HVAC contractors.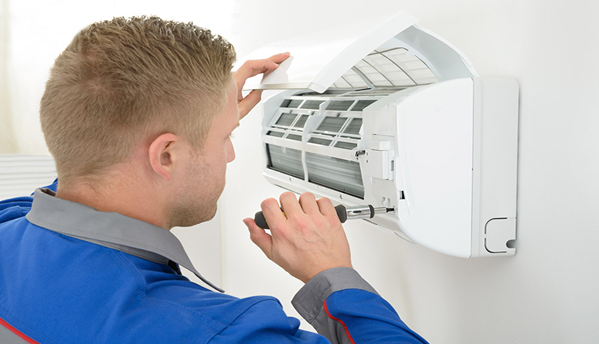 Other Services Offered by the Heating, Ventilation, and AC Contractor
Aside from dealing with the system and sometimes with refrigeration issues, professionals may offer duct cleaning services. It is a maintenance procedure for HVAC systems that makes certain high air quality, as well as removing dust particles from the air.
Other contractors can also offer maintenance and repair services for water-based heating systems and boilers in addition to Heating, Ventilation, and AC services. These operate pretty different compared to systems, which is why it needs a different set of knowledge, but most contractors are properly trained in both specialties.
What Does the HVAC Maintenance Job Entail for Professionals?
When contractors perform maintenance on Heating, Ventilation, and air conditioning services, they inspect the unit and ensure everything is working properly. It can involve testing the thermostat, checking pipes for any leakage, checking refrigerant levels, and changing filters.
What Does an HVAC Repair Job Entail for Professionals?
If the professional or company detects an issue with the HVAC systems, the next thing to do is to repair it. It might involve fixing the device or replacing parts that are the main cause of the problem with the unit, or troubleshooting the issue until it works properly again.
Most of their work focuses on emergency repairs since issues with these systems usually arise unexpectedly and need urgent attention. It is especially true during the coldest days of winter and the hottest days of summer when cooling and heating are needed most.
A lot of these experts will take care of units to minimize the noise these things make, as well as the time and space they take up while installing. Always remember that these professionals are doing their best to help disrupt the members of the household more than what is necessary during the process.