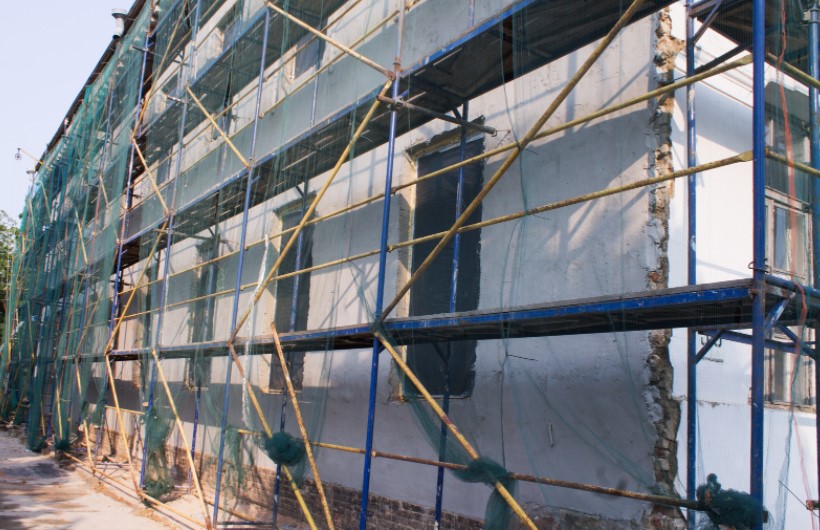 Building repairs and maintenance services are often needed when the buildings have surpassed the initial two- to three-year period. The upkeep of residential and commercial buildings is also quite different. The former being spared the wrath of homeowners, while the latter being a public place have to bear with people's fancies. Thus, what use you are extracting out of the space has direct implications on its repair and maintenance.
Various repairs include day-to-day repairs, annual repairs, and emergency repairs, but the list is not exhaustive. Moreover, additions and alterations also need some attention, as and when required.
Thus, considering buildings repairs and maintenance as one umbrella term, you will learn what it takes to keep spaces in livable and workable conditions.
Day-to-Day Repairs
These are minute things that seem less important. However, they can have far-flung results in the long term. You can check out what it includes. Plumbing, cleaning choked pipes and drainage, removing rainwater, and clearing maintenance holes are often included in day-to-day repairs. Although you must be structurally concerned, other facets also come under this head. Electrical repairs are also important to consider when thinking about such repair work. Additionally, if the building has lawns and gardens, hedge cutting, lawn mowing, and clearing dried leaves and twigs also qualify. The primary purpose of day-to-day repairs is to keep the place safe and eco-friendly for all concerned.
Special Repair Work
These repairs need attention when something out of place is found upon inspection. Take the example of concrete floors found on all building levels, including the roof. It is a crucial part of the building. It can undergo aging cracks due to constant wear and tear and exposure to adverse environmental conditions. The best way to repair them is through cement block lifting.
It is better to restore the portion that has undergone damages than to pour fresh concrete. People in the construction fraternity often call it slab jacking. It is a reasonably-priced procedure compared to demolition and laying a new slab. And the best part about this method is that repairs are not visible.
Natural calamities like earthquakes can also necessitate special repairs. Some structures are porous. Thus, water seepage also causes many types of issues with the walls. In the long run, it also tears the plaster away. Once noticed, most building societies undertake urgent repair work for the above. These are just a few of the ones listed here.
Yearly Repair Work
This is a type of service that is undertaken every year. You may see buildings being painted afresh after every few years to maintain the aesthetic appeal. External paint of the building gets destroyed after a few years, and that is when fresh paint is necessary. Rain, hail, storms, and environmental damage have a role to play here. Many chemicals are afloat in the air due to pollution, and those chemicals often decrease the longevity of the paints. However, before you embark upon it, you have to remove some old paint and apply primer. Cleaning of tanks, water pipes, sewerage pipes, chimneys, and drains also form part of the arsenal.
Preventative Services
Now, repairs are only one part of the story. Nobody wants their property to develop deep cracks, damp walls, and anything that is a costly venture. Well, all the above are. Therefore, every building maintenance society must check a few things throughout the year. An inspector or structural engineer can assist you in this. Look for water damage on the bathroom walls, kitchen walls, and ceilings. Transformers and sprinklers also need preventative maintenance. Don't wait until it is too late. Building systems need to be assessed as well. Electrical goods, fire alarms, HVAC, and elevators also come under purview.
Additionally, a lot of energy guidelines have changed over the years. If you are staying in a 15- to 20-year-old building, it is time for some preventive maintenance work. Electricals often go unnoticed, as they are concealed behind walls and ceilings. You must ensure to replace all old lights and bulbs with LEDs and CFLs. They will reduce the wastage of energy to a huge extent. Moreover, you must not wait for a fire to occur to check the efficacy of fire alarms. The authorities should conduct false drills around the year to ascertain the conditions. The same goes for HVAC systems. Run them once in a while, even when they are not required.
These are a few common problems and their respective solutions that make a living and working under a roof fuss-free. If you face any of these problems, now you know what to do. Stay alert and guard your fixed assets.