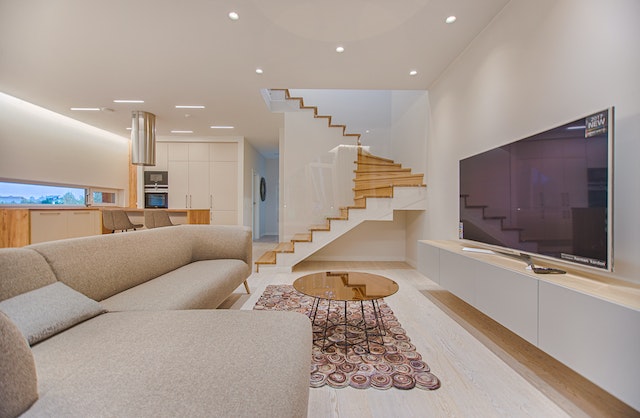 You want to improve your home but have no idea where to begin, correct? Well, you're not alone. Many homeowners plan a home renovation without knowing what to anticipate. Only after remodelling mistakes have occurred do they regret not having a strategy. In contrast to creating a new home, the process of renovating an existing residence can be fraught with disappointment if proper planning is not undertaken. In addition, there may be unanticipated fees and complications that complicate the procedure. Before you go on the twists and turns of the restoration route, there are seven things you must know about where to begin with a house makeover.
Purchase a Key Lockbox
Consider investing in a key lockbox if you're remodelling your property before moving in and you live far away. If there are substantial tasks on your list that you are unable to do, you will need to engage a contractor. Plan to connect a lockbox or install smart door hardware that allows you to offer a code for entrance to guests if you do not want to travel in morning rush-hour traffic to let workers inside. It can save you endless hours, litres of petrol, and agonisingly early morning alarms.
Devote Time to the Area
As simple as it may seem, it is vital to postpone some selections, such as paint colours, flooring, and light fittings, until you have lived in the renovated area. For instance, the options might be daunting if you want to replace an old carpet. Dense or loose fibres? Or is there no pattern? What is the precise hue of grey? The solutions rely on other parts of the makeover, such as colour selection.
Even if you choose paint palettes before the remodelling begins, you must still see them on the walls. Your colour preferences may evolve as you spend more time in the home. Moreover, newly painted walls and new carpet might expose that old light fixtures do not adequately illuminate the room.
You may avoid multiple back-to-the-drawing-board moments if you take a little extra time before painting and recarpeting to evaluate how everything fits together in the space you're redecorating. So, be sure to keep in mind the interior design of your landed house, terrace, or condo!
Be Realistic About Your Timetable
When planning a home remodelling, anticipate it will take longer than anticipated and arrange accommodations to minimise dissatisfaction. For instance, upgrading a whirlpool tub and an old double vanity in a bathroom may seem simple. Removing the old fixtures may take a few hours, but finding a tub and vanity that you adore may take weeks. It may take an additional two weeks for delivery. Expecting to use your new hall bath within one week may result in a six-week wait. Be realistic about the remodelling procedure and schedule, and choose your new improvements before removing the old ones.
Anticipate the Unexpected
Under the walls, beneath the floors, and elsewhere, every home has secrets. They can be revealed through remodelling.
During the measurement for your eagerly anticipated new hardwood floors, your contractor may inform you that your floors are uneven owing to a moved central joist. Before installing the replacement material, you'll need to deal with the house inspector who overlooked it and have the floor joist fixed. This is just one example of the unexpected, which is why you should include additional time and funds into your restoration schedule and budget to account for unanticipated complications.