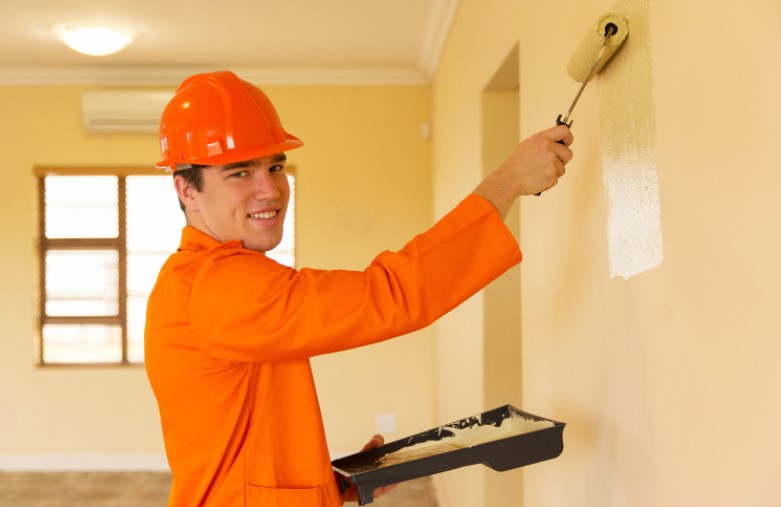 Painting a home is very beneficial to every homeowner as it boosts the overall look of your home and improves your home value. Painting a room gives it a new look offering more brightness and a more modernized exterior and appearance. Most homeowners will prefer doing a DIY painting project, although most people fail to know that a DIY project may necessitate more effort than one is willing to put in. However, there's an option for those who feel like they do not have a painting talent or do not have the time to hire a professional residential painting contractor. They will ensure to do the job diligently and perfectly, saving you time and energy. However, choosing a painting contractor to hire may be a daunting task as you would want to bring professionals to your home/ property.
Therefore below are some guiding tips on how to choose a painting contractor
Conduct a background check
Before hiring a painting contractor, you must conduct a background check first. This will help you distinguish and reduce the number of potential painting contractors. There are available websites such as Angie's list and yelp that will be useful as they offer dependable and essential resources. When choosing a painting contractor, word-of-mouth and recommendations from family and friends remain the most reliable sources. Pay attention to the advice of individuals who share the same high standards as you do in terms of quality, integrity, and cost considerations.
You might be able to save money if you plan.
Due to increased building and outdoor painting work, painters are busy throughout the summer months. Because contractors are trying to fill their winter schedules, so scheduling a future project for the slower winter season will certainly get you a better price. As the program fills up, the chances of getting a discount drop, so booking early is a good idea. The same is true for people who plan external tasks for the coming summer throughout the winter months.
Ask questions
When hiring a contractor, ensure to ask questins like them explaining the whole process and the kind of paint they plan to use. Also, ensure they answer back to questions professionally and intelligently. Therefore, choose a contractor who will patiently answer all your inquiries without becoming defensive. You have the right to inquire about their experience, insurance, and licensing. Prepare a list of pertinent questions about the product, procedure, and price as they relate to your particular project.
Costs
When hiring a contractor, you ought to compare the pricing of different contractors. Different contractors will have varying prices, and some will be pretty high and others quite low. Therefore, when comparing costs, check to verify if labor, time frame, materials, paint, and travel fees are itemized separately or packaged together. This can also help you compare what each contractor offers, allowing you to make an informed decision. Don't make your ultimate decision purely based on price. You usually get what you pay for when it comes to most things. Although quality and knowledge are intangible, they are valuable and worth the extra money.
Get referrals
The majority of painting contractors are small, local businesses. Painting services differ; some companies merely paint, while others give extra services, including cement repairs, trimming and molding, and redecorating. The easiest way to find a painting contractor is through personal recommendations. Check local community forums or ask around to see if any of your neighbors, acquaintances, or family members have lately hired painters.
In conclusion, hiring a painting contractor may seem daunting, especially if you are a first-timer hiring professional painters. Therefore the abovelisted guiding tips will be resourceful to help you hire a professional painter.