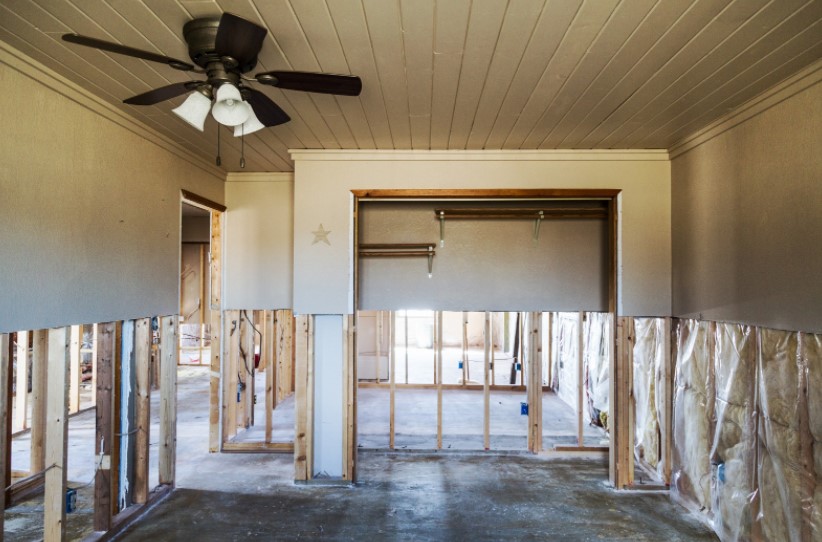 It's hard to believe that you've finally done it! You've been dreaming of your perfect home for years, and now the time has come. Your contractor is finishing up the last touches on your new abode, and you're ready to get in there and make it yours. It will be a lot of work—months or even years worth of labor—but you know that this process won't be easy. So to help you out, here are a few helpful tips. Here are 10 things to check after completing a home build:
1. Check the foundation
Even if you've done your research, it's always wise to double-check that the foundation is up to snuff. It's possible that certain issues may have arisen during construction that you were not made aware of—due to oversight or faulty communication. A good number of construction problems arise because the foundation was not built properly (and contractors know this), which is why they may try to push some issues under the rug.
2. Check for cracks, leaks, or discoloration
In addition to checking the foundation, you should also check your walls and ceilings for any cracks or leaks, as well as discoloration. These structural problems could result from a number of factors:
Water damage: Water damage is one of the most common problems in new homes. Most building materials expand and contract at certain points during the day, so if your home's structure is not properly secured or supported—or is built too tightly against another object that could cause movement to transfer from one surface to another—then you may end up with a sagging or bent wall or ceiling, and this could result in water (or air) leaks.
Faulty construction: Sometimes you could end up with a faulty wall or ceiling because of poor craftsmanship. For example, if the drywall was not properly applied to the studs, then it will likely come loose—and this is something that needs to be fixed right away to prevent future damage.
Inadequate insulation: Insufficient insulation in your walls and ceilings can also lead to water damage, as well as structural problems down the line. So if you didn't already add insulation during construction, then now is the time to do so.
3. Check the plumbing and electrical systems
Ensure that all your plumbing and electrical systems are in working order before moving in. This is especially important if you're not experienced in DIY repairs. Some contractors may try to cut corners by installing faulty or inadequate systems, so it's always a good idea to check them yourself or have a professional with you as you conduct checks.
4. Check the windows and doors
Window and door frames are often one of the first places that contractors cut costs, so it's important to check them for any signs of damage or wear and tear. Make sure that all your windows and doors open and close properly and that they are properly sealed against the elements.
5. Inspect the roof
The roof is another area that you'll want to inspect for any potential problems. Make sure that all the shingles are in place and that there are no shoddy repairs or faulty flashing. Also, check the roof for any leaks that may have occurred due to poor installation.
6. Inspect all work done inside the home
This includes things like the installation of cabinets, countertops, flooring, and tile. Ensure that all the work was done properly and that there are no gaps or cracks in any surfaces. Check if there are any chips or damage to the walls you can see. Make sure that all the cabinets close and lock properly.
7. Make sure everything is nice and clean
It's possible that dust or debris was left behind during construction. So be on the lookout for dust, dirt, or nails scattered around your new home. Don't forget to check dust traps like hidden spaces near the floorboards, wall cavities, or attic flooring. There might be a huge collection of dust in the ducts in your heating, ventilation, and air conditioning (HVAC) system. Make sure to hire a duct cleaning company to take care of all the dust and debris left behind from construction.
8. Have the home inspected by a professional
Even if you think you've caught everything, it's always a good idea to have a professional home inspection to check your new home for any potential problems. These inspectors have years of experience in finding issues that may not be immediately apparent to the average home buyer.
9. Get some rest
You've worked hard on this new home, so make sure to get some much-needed rest after you move in. Congratulations on your new place!
10. Enjoy your new home
It's time to let loose and have some fun in your new digs. From here on out, it's all smooth sailing,
Hopefully, this blog post has given you the knowledge and tips needed to know what to do after completing a home construction. The things discussed here are all important steps in making sure that your home is whole after the construction process.