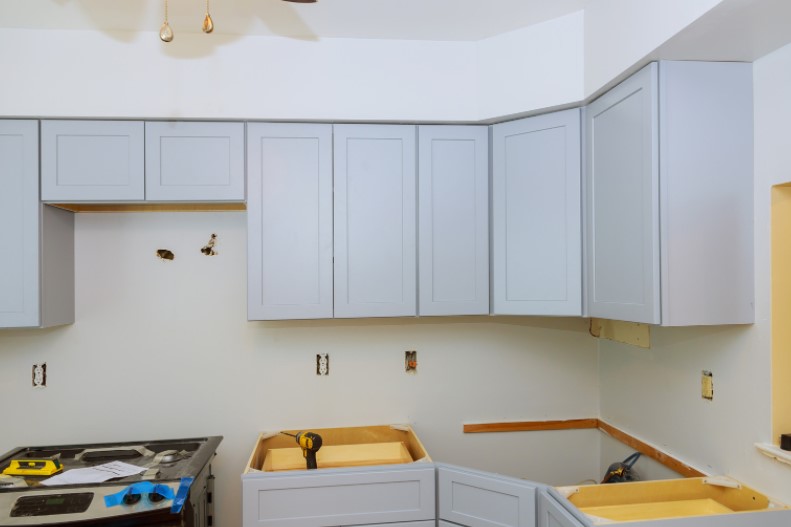 A bathroom and kitchen remodel company that does everything themselves is probably your best bet. So if you are looking for a good bathroom and kitchen remodel company, you'll want to find one that does everything from the design to the construction on the job. This way, they will be a one-stop shop and can handle things more efficiently. So it's going to save you a lot of time and headache while also saving some money in the long run by having someone who can do more on the project.
Able to Complete the Project On Time
It's essential to hire a Kitchen Remodel Company that keeps to the agreed project schedule. The ability to stick to schedule grants comfort, and you do not have to worry about whether or not your contractor will show up for another day's work. A good bathroom and kitchen remodeling company are also one that has examined and considered all of the variables that can affect a project, like material availability, unforeseen obstacles, unforeseeable complications, and so much more.
Your contractor must be able to complete their work within the agreed project schedule in a reasonable time frame. Delays and postponements may cause distress, frustrations on your side, and the project eventually becomes costlier. An award-winning bathroom and kitchen remodeling company will avoid such situations by setting realistic schedules, remaining vigilant to time constraints, and meeting deadlines on time.
Keeps Within the Agreed Upon Budget
A good bathroom and kitchen remodeling company keeps on the agreed budget. It is not about giving the cheapest quote; it is about providing good quality service at a reasonable rate. They should listen to your requirements and create a cost-effective plan to execute your ideas to meet your budget target.
It's vital to keep away from bathroom and kitchen remodeling companies that take advantage of people by surprising them with hidden costs or costs they have not discussed during the planning stage.
A Company That Is All Round
What makes a bathroom and kitchen remodel company valuable? When it comes to bathroom and kitchen remodeling, you need to choose a company with years of experience. Ideally, you want a team of people who can help you from the beginning to completion.
From developing a design plan, selecting the proper materials and components to follow up with the inspection process along the way, a great contractor should be able to handle these tasks for you. A good company will also offer you a variety of different styles and colors for your new bathroom layout. A remodeling company that can handle all tasks from the start to the end is more helpful if you are looking for an all-inclusive design plan. Such a remodeling company will also help in reducing the cost of renovations.
Ability to Refine Your Ideas and Produce Quality Work
When it comes to remodeling your bathroom and kitchen, quality is everything. A good contractor should be able to deliver quality work. When deciding on a bathroom or kitchen remodeling company, you should look at the things they have worked on in the past; company galleries and reviews can help on this. If they have done successful projects similar to yours, they will most likely complete an equivalent type of job for your project. The more bathroom or kitchen remodeling jobs you can see completed, the better you will feel about working with them.
Understand The Relevant Codes and Regulations
Any bathroom and kitchen remodel company, if it is legitimate, should have knowledge of building codes in your area. Knowledge of relevant codes and regulations will be most helpful when designing your new bathroom or kitchen. If you have existing bathrooms in your home, they should also be aware of any rules that may apply to renovations in your location.
Conclusion
A bath and kitchen remodeling company is about making bathrooms and kitchens work for you. The design process should be collaborative to take your remodeling vision and turn it into a reality. A good bathroom and kitchen remodeling company will provide you with a good design that suits your tastes and style. They will also produce a detailed cost for the renovations, a detailed work schedule, and accommodate your requests during renovation. A good bath and kitchen remodeling company will help you choose wisely materials and fixtures – they know their business better than you do, after all!