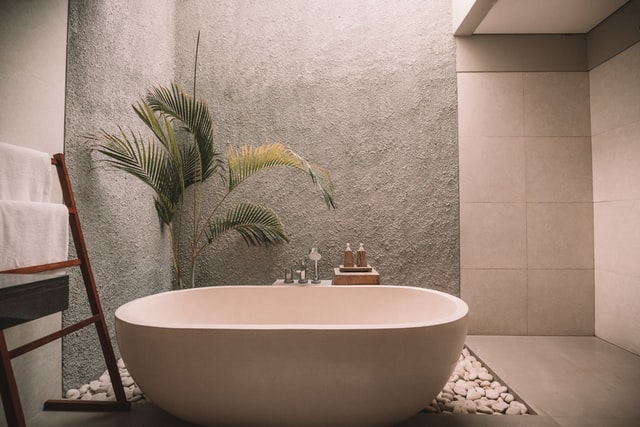 Still undecided whether or not a custom hot tub is worth the investment? Here are 10 reasons why you should take the plunge and buy one today:
There's nothing like soaking in a hot tub after a long day. You can relax your muscles, ease your aches and pains, and just let the stress of the day melt away. A dip in your hot tub is the perfect way to unwind and relax.
A custom hot tub can be designed to fit your specific needs. Whether you want a large tub for entertaining or a smaller one for more intimate moments, there's a perfect option out there for you.
Hot tubs can help improve your circulation and can even be therapeutic for certain medical conditions. This is especially beneficial during the winter months when we tend to be less active.
If you ever decide to sell, potential buyers will certainly be impressed by the addition of a luxurious hot tub. You can also enjoy your investment now and reap the rewards later.
Hot tubs can be used all year round, even in colder climates. With the right tub and proper maintenance, you can enjoy a relaxing soak no matter what the weather is like outside. You can also extend your swimming season by using a hot tub to warm up before taking a dip in the pool.
Hot tubs are relatively low maintenance. With regular cleaning and care, your tub will continue to look and feel like new for years to come. Make sure to follow the manufacturer's recommendations to keep your tub in top condition.
Hot tubs are a great way to entertain friends and family. You can host pool parties, birthday celebrations, and other special events right in your own backyard. You can even add a TV or sound system to your tub for an even more enjoyable experience. Just be sure to have plenty of towels on hand!
Hot tubs can promote better sleep. Soaking in a warm tub before bedtime can help you relax and fall asleep more easily. You'll wake up feeling refreshed and well-rested, ready to take on the day.
Hot tubs are perfect for romantic evenings. Whether you're celebrating a special occasion or just want to spend some quality time with your significant other, a hot tub can create the perfect setting. Make sure to have some candles and champagne on hand to really set the mood.
Hot tubs are an investment that will last for many years. With proper care, your custom hot tub will provide you with endless hours of enjoyment. It's the perfect way to relax, unwind, and escape from the everyday stresses of life.
So, what are you waiting for? Invest in a custom hot tub today and start reaping the many benefits it has to offer! Find a reputable dealer that offer custom hot tubs in Orem and other cities in Utah and take the first step towards relaxation. Your mind, body, and soul will thank you.