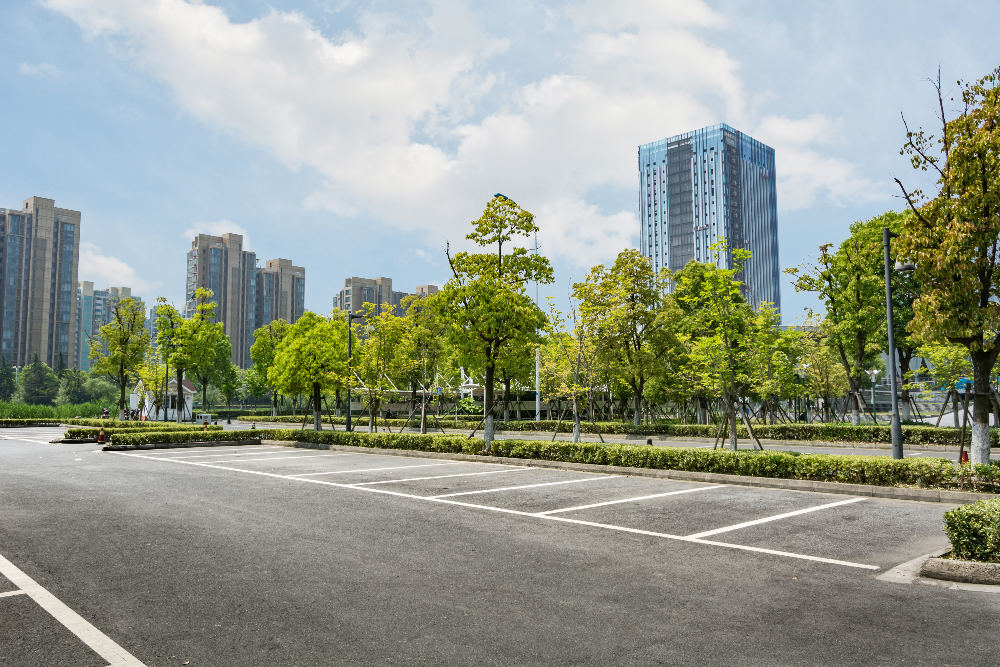 The state of a commercial parking lot says a lot about the business connected to it, so it is important to ensure that it is clean and well maintained. After all, this is the first place that clients will see, and it can either create a good or bad first impression. It is quite easy to overlook this part of the business, with focus often being directed to the inside of the premises. But if you neglect the exterior of your business, it can be off-putting for some people no matter how immaculate the rest of your building is. So, how can you keep your parking lot clean and tidy?
Employ a Parking Lot Attendant
If you have a large parking lot with lots of daily traffic, it might be worthwhile hiring a parking lot attendant who will not only take care of keeping this part of the business clean and presentable but who will also be available to help users of the parking lot should they encounter any issues.
Hire the Professionals
If you have any parking lot repairs that need to be carried out or you simply want a full clean once or twice a year and have no need for a parking attendant, you could hire a company to do it for you. The people at Parking Lot Pros explain that professional paving companies have the equipment and cleaning products required to get rid of oil stains, repair cracks, etc. These are jobs that you may not be able to manage yourself.
What Can You Do Yourself?
While hiring someone to take care of the cleaning and repair work in your parking lot is a good idea, there are things that you as a business owner can keep on top of during the year. For example, it is important to make sure that trash and dirt is removed on a regular basis; this will dramatically improve the appearance of your parking lot.
If you have trashcans in the parking lot, make sure these are regularly emptied.Also, never allow them to overflow as this not only looks terrible, but it can also attract pests.
In addition to regularly cleaning up trash, weeding is another job that should be done frequently. Some people will get the power hose out to blast the weeds from their parking lotwhile at the same time giving the lot a good clean. Pressure washing will remove many stubborn stains, particularly if you use a good quality cleaning solution. To ensure the removal of most of the dirt and stains, a scrubbing brush with hard bristles is recommended for the job. This will ensure that debris and dirt is not allowed to cling to the asphalt or concrete.
When you have given your parking lot a good clean, you will find it easier to spot areas where repair work is required. It could be those cracks around the lot, which should ideally be repaired by a professional paving company. This is especially important if you have an asphalt parking lot as any water that penetrates the cracks will eventually cause them to expand.
The experts recommend having your parking lot seal-coated every few years to minimize this problem.
Conclusion
When it comes to your commercial parking lot, regular maintenance and cleaning is especially important. A tidy, clean parking lot creates a good first impression. You can take care of much of the cleaning work yourself but hiring a parking lot attendant or getting the professionals in once or twice a year will ensure that your parking lot is always in tip-top condition.