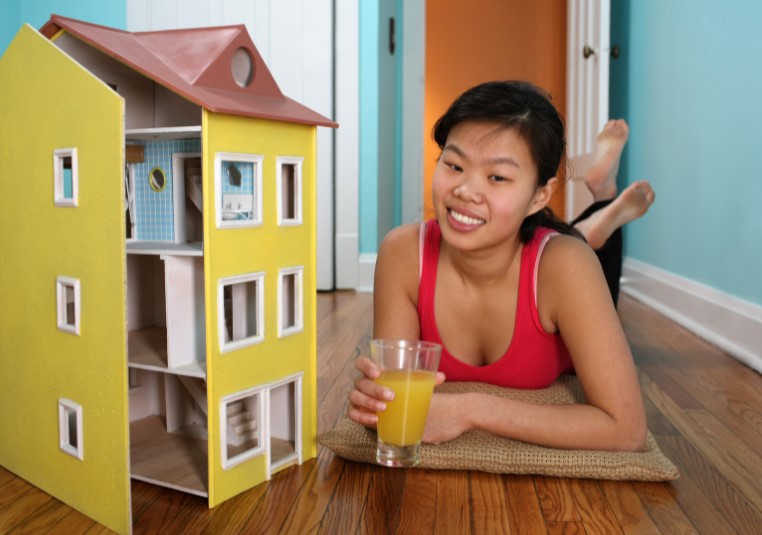 The world is opening up again, and if we're all vaccinated, there's no reason why we can't gather, especially during the holidays. If you are on the hunt for the perfect house for sale and love entertaining guests, then you need to ensure that the property you choose and the way you lay everything out are conducive for receiving visitors. 
If you are the kind of homeowner who loves entertaining guests, here are some key design tips you need to remember.
Opt for an Open Space Floor Plan
One of the markers of a modern home is the open-plan concept, which allows the living room, kitchen, and dining room to be in one room together, which is called the Great Room. The whole point of this architectural concept is for the entire family and their guests to come together in one space, as opposed to a more traditional concept where the common rooms are separated by walls.
Having a Great Room is perfect for homeowners who love hosting parties and entertaining guests because it allows for more socialization and quality time together.
Make It Cozy
One of the worst things you can do, design-wise, in an open-plan concept is allowing it to look too much like a mausoleum, like the way Kanye West and Kim Kardashian designed their former home. The couple admitted that their home was inspired by a Belgian monastery, so while it was certainly fascinating and tradition-defying, the bare furnishings and design choices made it look sterile and lifeless. 
If you truly love hosting visitors and want them to feel comfortable, make coziness, warmth, and intimacy a priority by following these design tips:
Opt for comfortable and plush couches and chairs. It may be tempting to invest in those statement chairs that look incredibly modern and industrial, but they are not always the most comfortable places to sit. When choosing chairs and other seating options, make sure it's comfortable.
Lay everything out in a way that allows for more people to sit. If you have the square footage for it, get a giant sectional couch or sofa, and add some ottomans and more chairs wherever you can.
Incorporate blankets, pillows, throws, and other layers to add texture and depth to your living room. Add some candles and perhaps a humidifier to add a pleasant scent to your Great Room. In the same way that we bundle up during winter, we also need to add layers to our space to make it look warmer and more comfortable.
Invest in a kitchen island so that you have a place for guests when you're cooking and so that you also have additional seating when you're hosting lunch or dinner parties.
Spruce Up Your Entryway
If your home has a mudroom or an entryway, make sure it's ready for the guests as well. Here are some key tips to remember when setting it up:
Add a bench with storage underneath so that your guests can comfortably take off their dirty shoes if they want to.
If there is a room or a closet by the entryway, make sure it's always ready to store coats and scarves. 
There should be a storage area for shoes as well, especially if you want to take the Asian route of everyone removing their shoes before entering your main home.
Incorporate a credenza or console with a mirror on top of it, so your guests have a chance to take a look at themselves before they enter your home, and you can also take a last look at yourself before you leave the house.
Don't Neglect the Guest Room
Aside from adding cozy layers like blankets, pillows, and throws, here are some additional tips for making sure that your guest room is always guest-ready:
Consider adding a lovely towel holder, something like a wooden ladder that is always equipped with clean towels of all sizes.
Make sure there is enough storage for your guests to be able to store their clothes and other items properly.
If you have the budget, consider adding a mini-fridge as well so that your guest can feel like they're in a hotel.
One of the biggest pleasures of having our own home is the freedom to entertain guests and host lovely parties. Make sure your home is always ready to receive visitors, especially as we are (hopefully) nearing the tail-end of the pandemic. We all missed each other, and our homes need to be ready for these sweet reunions and meaningful gatherings. Happy decorating!