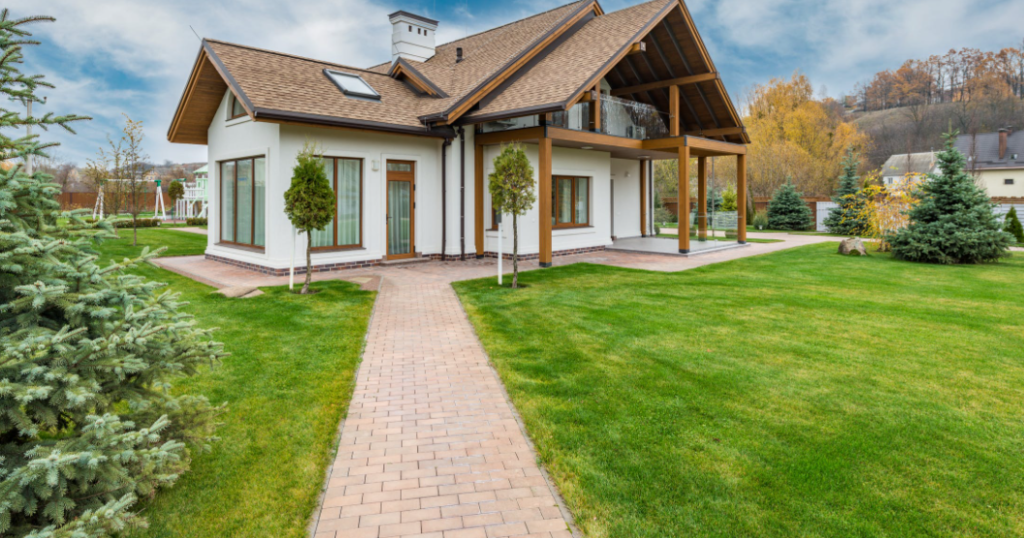 Your backyard is the one place where you can escape from all the demands of work, school, and family. It's also a great spot for hosting parties or grilling out with friends. But there are dozens of ways to make your backyard even better!
Here are seven things that will make any outdoor space more fun and enjoyable.
1. A Fire Pit
There's nothing quite like sitting around an open flame on a cool evening. Having a fire pit in your backyard means that you'll always have somewhere to go when it gets chilly outside or just want some company while reading a book by yourself after dinner.
Fire pits come in many shapes and sizes, so you're sure to find one that suits your needs, size constraints, budget, and style preferences. So get your buddies together for a little backyard summer fun and enjoy the warmth of an open fire!
2. A Pool
Nothing says summer quite like throwing on a bathing suit, grabbing a towel, and jumping into the pool to cool off after mowing the lawn on a hot day.
There are plenty of different shapes and styles of pools, so you can add one or more than one to your backyard depending on how much extra room you have. Whether it's one large pool or two smaller ones, having water in your yard is always a plus!
3. Hammocks
This is perfect for when you just want to relax after reading that riveting book or while music with friends and family. Plus, they're just fun to swing in and not get out of!
Hammocks come in all shapes and sizes, so you can fit them into your backyard regardless of space. You'll definitely want to invest in a good quality one so that it doesn't snap mid-swing! So find two nice trees to string up your hammock between and enjoy the relaxation.
4. A Deck
If you've gone this far, why not add an awesome deck to go with everything else? Decks are perfect for when you want to entertain guests but don't have enough room inside your house or don't feel like sitting around indoors on a beautiful day outside.
They're also great for grilling out and spending time with family and friends. With the summer weather, there's always an opportunity to sit outside on the deck with a cold drink in your hand.
5. A Storage Shed
Having a storage shed in your backyard is great for those days when you need to go out and pick up some extra chairs or pillows. It's also perfect for storing anything from your grill to any sports equipment you have lying around.
You can get a storage shed built to look just like your house, so it doesn't stick out. Alternatively, you can have one built to match the design of your backyard oasis! Make sure it's big enough to fit whatever items you want to store, though.
6. A Gazebo
Gazebos are perfect for when you're grilling out with friends and family or just hanging out by yourself. They're great for putting up a canopy on hot days when the sun is blazing overhead because they provide lots of shade for everyone underneath while still allowing airflow through the top openings.
You'll also get beautiful views of your backyard from inside. And don't forget about all the birds that will be singing around it in the morning! Just pick up some bird food to keep the fowls coming back for more.
7. A Hot Tub
Having a hot tub in your backyard is perfect for getting rid of aches and pains from working outside all day. It's also great for relaxing with family and friends or even by yourself. So whether you want to go for a refreshing early morning dip or relax after a long week at work, having a hot tub will always come in handy!
You can install it inside your house if you don't have the room for it outside but make sure that whoever takes care of the upkeep knows what they're doing because there are a lot of chemicals involved so as not to damage the water. Also, be careful not to fall asleep in there! Too many people have done that already!
Adding any of these backyard features will make your summer a lot more enjoyable. Whether you're looking to entertain guests or just relax by yourself, make sure to add at least one of these items to your backyard! From a pool to a hot tub, there's something for everyone. So get your buddies together for a little backyard summer fun and enjoy the warmth of an open fire!