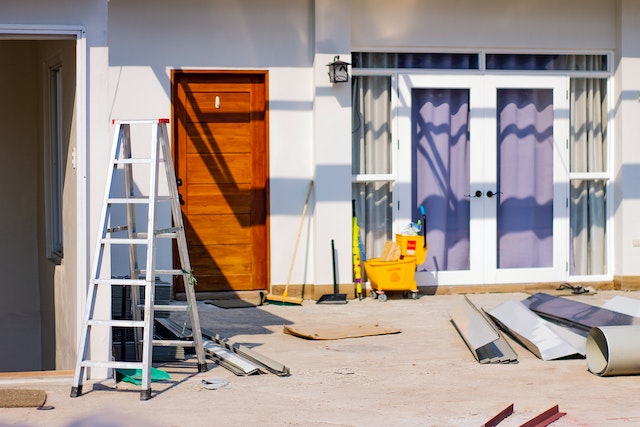 Your home renovation doesn't have to be expensive. It all depends on your approach and what you want to achieve. You can renovate your house without spending a fortune in many ways. Here we look at reasons why you should renovate your home.
1. The Space Will Become More Comfortable for you and Your Family
It could be for several reasons if you have put off renovating for a long time. You may have had too much on your plate or weren't sure how to proceed. Either way, it is time to get your home renovated. You'll find that the space will become more comfortable for you and your family. Your house will look beautiful again.
2. Maintenance and Safety
Renovation ensures that your home is safe and well-maintained. It ensures no structural problems or holes in the roof and keeps your home looking beautiful.
3. More Space
You can add more rooms to your house. You can also add a room to a room, like adding an enclosed porch or sunroom. Or you could add an office in the basement. If you're looking for extra space, this is one of the best ways to do it!
4. Improved Energy Efficiency
Energy efficiency is a big deal. Not only does it save you money, but it can also help you keep more of your hard-earned cash in your wallet. As a homeowner, knowing how to make financially and environmentally sound improvements can help ensure that you'll be able to pay off your mortgage on time and avoid any unnecessary financial hardship down the line.
5. Increase Property Value
When it comes to increasing your property value, several factors can affect the price of your home. This may be the right decision if you're looking for a quick sale and are okay with having less money. However, if moving out soon is important to getting your life back in order (for example: finding new employment), taking time off during renovations might not be ideal because sales will take longer than anticipated and could result in an unexpected financial loss.
6. You Can Make the House More Valuable
Renovations are worth it if they increase the value of your property and can be done on a budget. If you plan to sell soon, consider what improvements will make your home more attractive to buyers. Make sure that the upgrades won't cause you problems later down the road!
7. You'll get a Better Return on your Investment
Renovating your house will increase its value, which is one of the most important reasons. You can sell it for more than you bought it for and use the extra money to repay any debt on the property or even invest in a new one. If you choose this option, remember that renovating can take several years, so don't expect an immediate gain from selling your old home!
If you decide to renovate your house, it's important to do so with the right decisions in mind. You'll get a better return on your investment, resulting in more comfort and safety for yourself and your family.